Speeding car crashes, stuck halfway up power pole guy-wire in St. Pete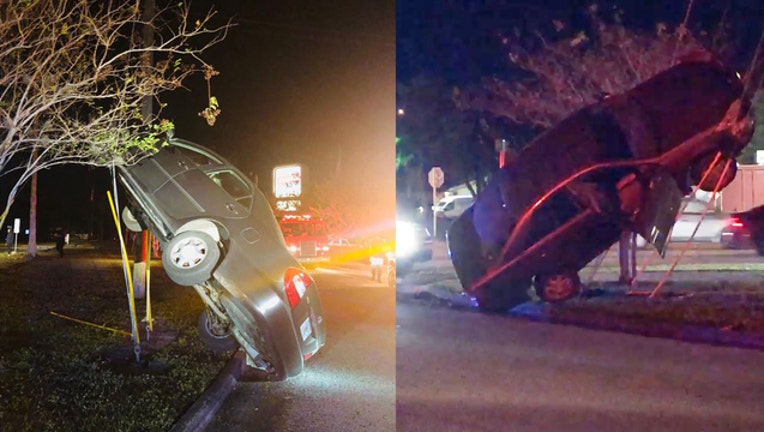 article
ST. PETERSBURG (FOX 13) - A speeding car found itself halfway up a guy-wire for a power pole in St. Petersburg.
Police responded to the single-vehicle crash Tuesday night. The accident took place at 4th Street North and 62 Avenue North. Officials with the St. Petersburg Police Department said the car was speeding, and luckily, there were no injuries.
There were power outages in the area while Duke Energy and a tow truck removed the vehicle.
It's unclear whether any citations were issued or if any arrests were made.