Spring Hill suspects stole $9,500-worth of laptops from middle school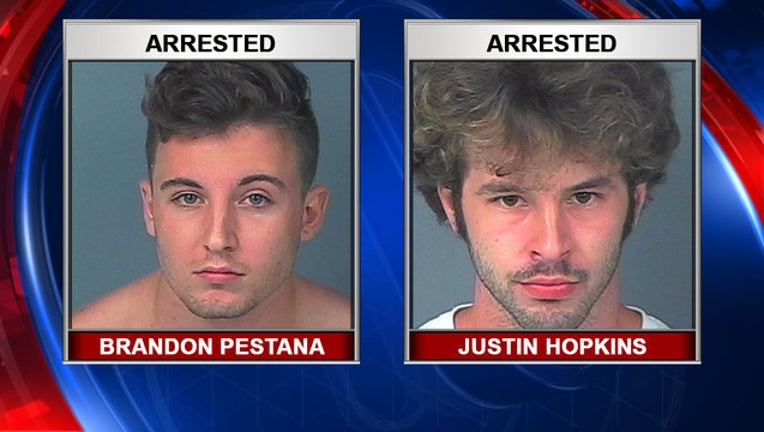 SPRING HILL (FOX 13) - Two Spring Hill men were arrested after stealing thousands of dollars-worth of laptops from a middle school, deputies said.
Hernando County deputies said they arrested 21-year-old Justin Hopkins and 22-year-old Brandon Pestana. Investigators said the burglary occurred in the early morning hours of July 7 at Powell Middle School, located at 4100 Barclay Avenue.
They said the two suspects stole 19 laptop computers, which valued at $9,500. On the same morning, 14 of the stolen laptops were found along the Suncoast Parkway bike trail. Deputies released surveillance video of the two suspects, who were later identified.
Hopkins and Pestana were arrested between Friday and Saturday, and face burglary charges.