Sprouts Farmers Market opens at former site of University Mall as area transforms into innovation village
TAMPA, Fla. - After months of construction and demolition, the doors are now open at a new Sprouts Famers Market at the former site of Tampa's University Mall, now known as Rithm at Uptown.
Supermarket staff members cut the ribbon at 6:45 a.m. Friday, with the doors then opening to scores of lined-up shoppers, all of them clamoring to be among the first to receive giveaways, free samples and opening-weekend discounts. But for the surrounding community, the grand opening represents more than merely a new option for groceries.
It's the latest step in a massive, years-long redevelopment project, transforming the long-ignored University Mall site into a mixed-use innovation village.
RELATED: USF engineering future of military defense with University Mall project
"Rithm At Uptown will become a multi-story, urban neighborhood development showcasing life sciences and technology research institutes and complexes; retail, placemaking, and recreational opportunities and entertainment; hospitality; education; medical specialties, clinics, and pavilions; corporate offices and co-working spaces; and residential, fitness and other related uses," according to Soaring City Innovation Partnership, a Tampa-based nonprofit aimed at unleashing the area's potential.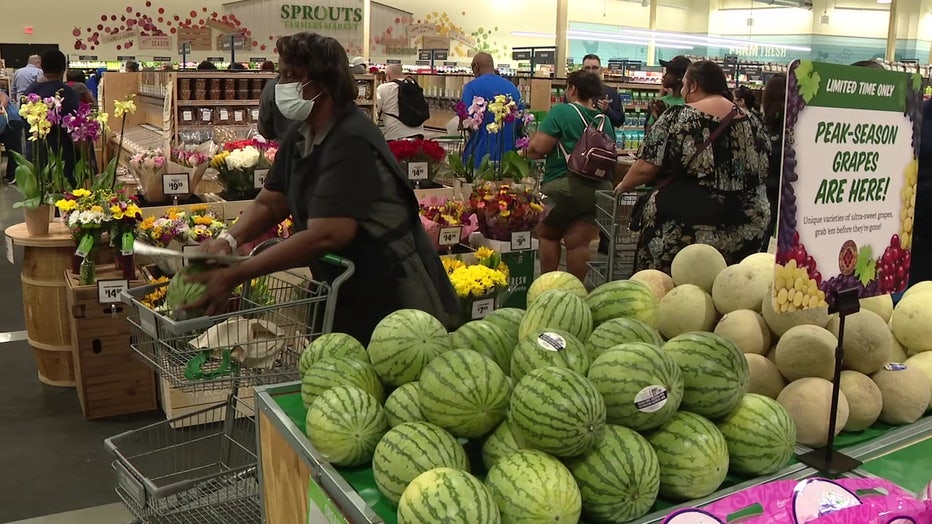 Residents in the area say they are thrilled to have a store with healthy options in the area. 
"Once complete, Rithm At Uptown will be one of the largest, mixed-use innovation communities in the state with capacity for over 7 million square feet of development, including several thousand residential units," the group stated on its website.
WATCH: University Mall to become part of Tampa Bay's tech hub
The University of South Florida's Institute of Applied Engineering is already at the Rithm site, along with LOOK Dine-in Cinemas, a nearly 900-bed student housing facility, and a state-of-the-art virtual production studio called VU Tampa Bay.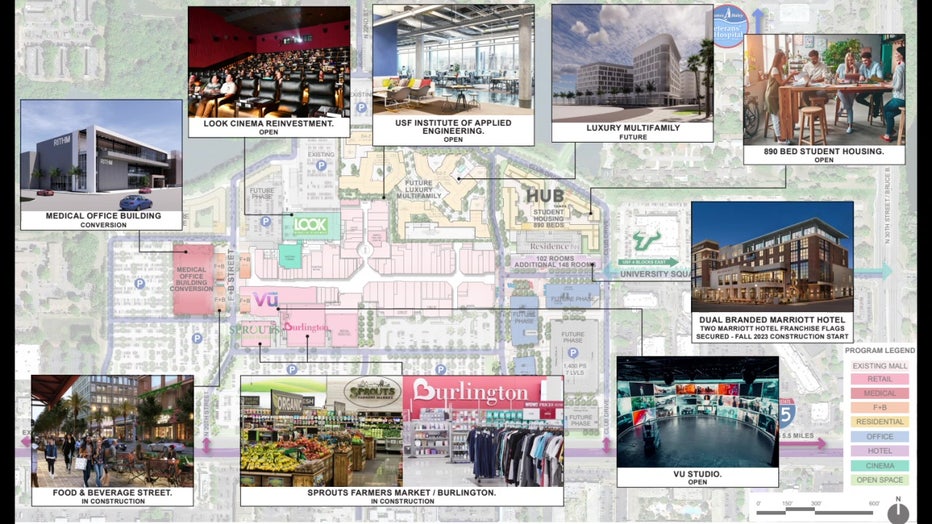 Sprouts is part of the redevelopment of the former University Mall. 
Speaking with Sprout shoppers in line before 6:30 a.m., nearly all of them told FOX 13 News they were there because until then, they felt there were not many healthy options in the area.  Jevon Washington is one of them. He's a registered nurse who was coming off his shift as the store opened. Washington has lived in the area for more than 20 years. 
"This area was not built up like it needed to be," Washington said, referring to when he first moved to the area in 2002. "There's a lot of improvements that needed to be made to the mall, and finally, we're getting those improvements. So, this is exciting to have, you know? To have those premium healthy options that we have now, and we don't have to travel to Northdale to get to. So, it's an exciting day for us."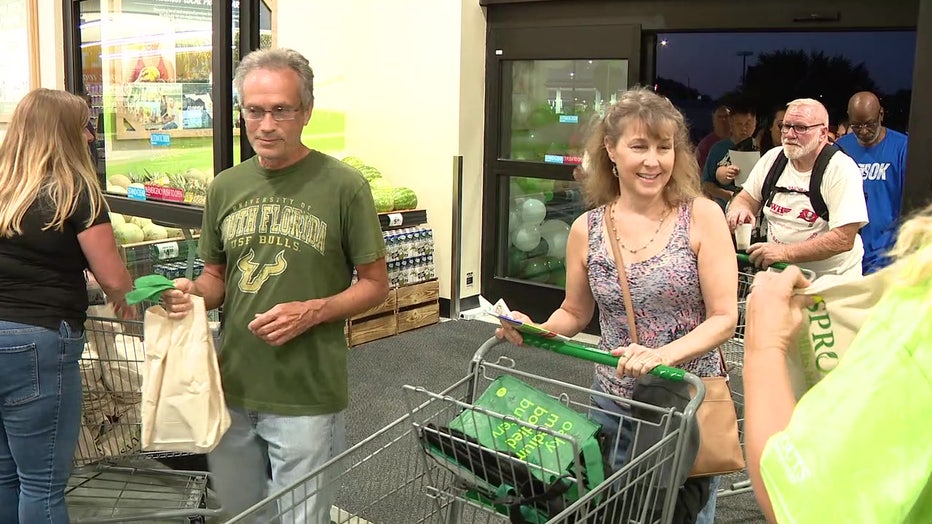 The first shoppers were given reusable tote bags. 
Sprouts said it would be working with locally based suppliers in Hillsborough County for some its inventory.
Tampa Mayor Jane Castor said in a statement, "We are thrilled that Sprouts is planting another seed in the city of Tampa, expanding its business to offer fresh, quality food to more of our residents while creating hundreds of jobs that will positively impact our local economy."