St. Leo University student athletes, coaches futures up in the air after cutting 4 sports teams
ST. LEO, Fla. - The futures of dozens of St. Leo University student-athletes and coaches are up in the air after the school announced this week it's cutting four sports teams amid a series of cost-savings decisions.
The school confirmed Tuesday that it's eliminating the men's and women's cross-country, track and swimming programs.
"To hear the news that suddenly everything that we've worked for, everything that we fundraised for, is gone, it's very disheartening," said a cross country runner who asked to remain anonymous because the teams are being allowed to finish their current seasons, which he doesn't want to jeopardize.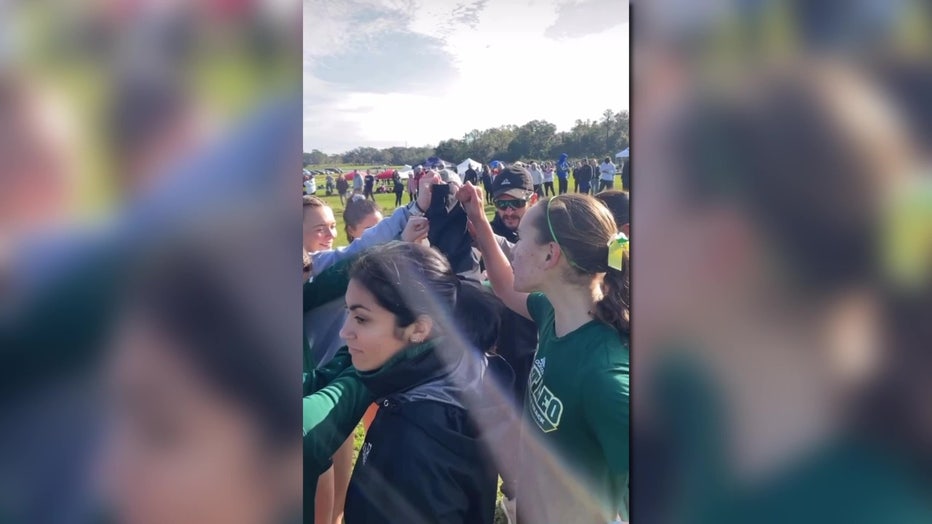 St. Leo University says it is cutting some sports programs as it takes the school in a new direction. 
In a news release, St. Leo University's President Dr. Ed Dadez said these decisions are part of a "reimagined vision for the university," which came following a "thorough audit."
St. Leo is also closing eight of its 14 education centers across five states, ending three-degree programs and eliminating 111 faculty and staff positions. A spokesperson said nearly a third of those jobs were already vacant.
READ: St. Pete theater company creates new independent library with books banned in Florida schools
Cutting the sports teams will impact 72 student-athletes and four staff members.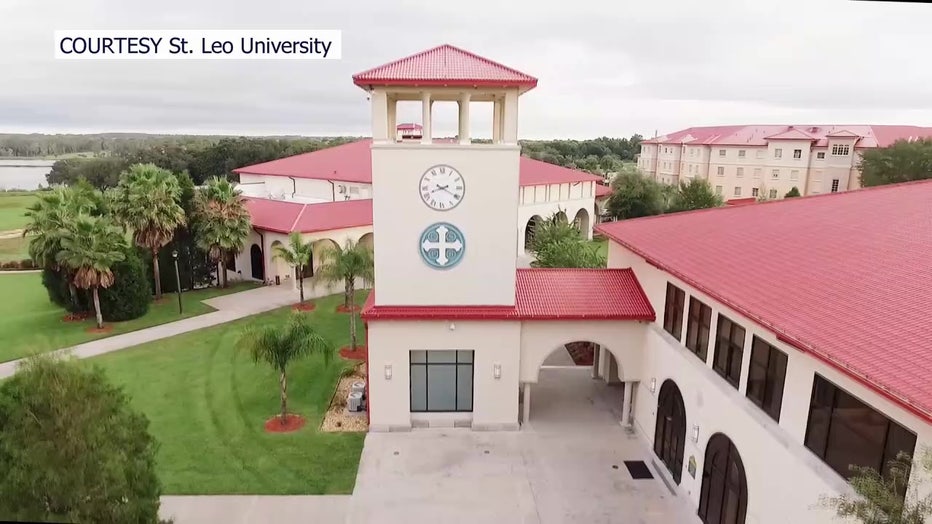 "They're all devastated. And a lot of people are scrambling to find solutions," said the runner who spoke with FOX 13, adding he's hoping for clarity. "The most that we want is transparency. We want to know what the numbers are, why we in swimming were cut. We want to know exactly what kind of impact that that's going to have on. The future of Saint Leo. We want to know what's going to happen to everyone that needs that support."
READ: Super Bowl shines spotlight on Palm Harbor ESE students
Some cross-country runners have said they plan to enter the collegiate transfer portal, but are worried some schools have already finalized their rosters. Those who are on scholarship are concerned that, if they stay, they may have to figure out how to pay their own tuition.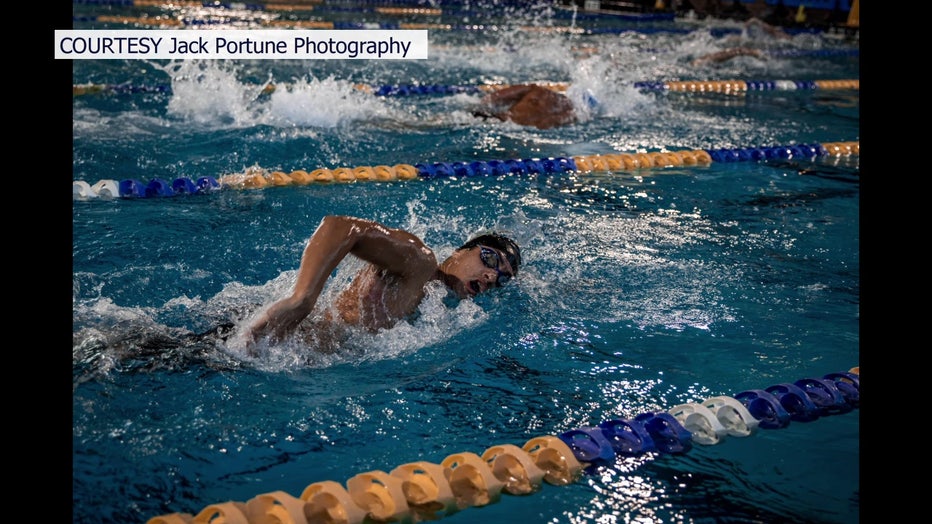 Student-athletes at St. Leo University are concerned after the school announced it was cutting programs. 
In a statement to FOX 13, a spokesperson for the university wrote:
"Saint Leo University understands this a challenging time for our student-athletes. Staff have been readily available since the announcement was made yesterday (February 20) and will be reaching out to each student to assist with next steps — whether students decide to stay or transfer to another school. Additionally, students have access to Counseling, University Ministry, Financial Aid counselors, and Residence Life staff."