Super Bowl shines spotlight on Palm Harbor ESE students
PALM HARBOR,Fla. - Several players for the Kansas City Chiefs and the Philadelphia Eagles kept the team spirit alive off the field by wearing bracelets made by Pinellas County ESE students. 
For nearly two decades, ESE students at Cypress Woods Elementary School in Palm Harbor have made and sold bracelets for the Super Bowl with the participating teams' colors to their classmates as a way to learn about economics. 
"They have a great time and the kids at Cypress Woods from kindergarten to fifth grade are in lines every morning to buy the bracelets," shared ESE teacher Tina Koufogazos. 
READ: Kansas City celebrates Chiefs' Super Bowl win: 'Our own dynasty'
But this year, their bracelets made it all the way to the big game.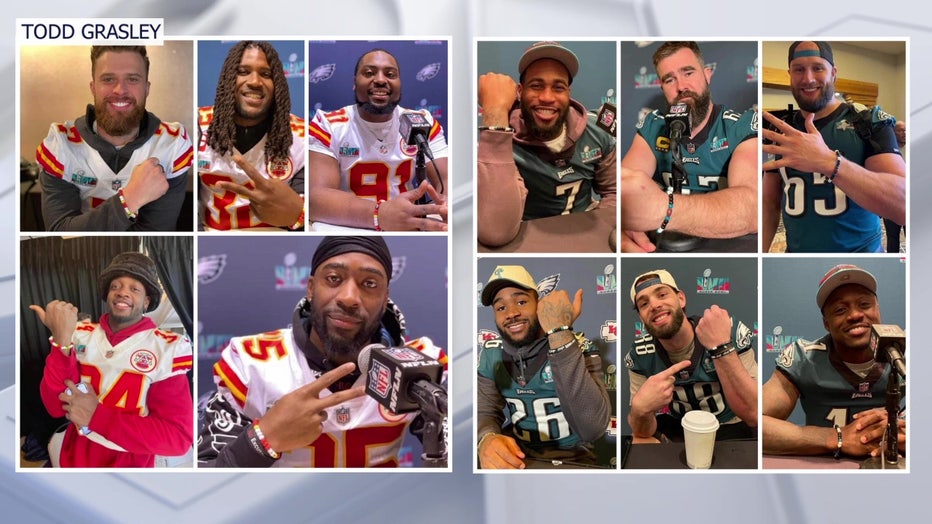 NFL players wore bracelets made by Cypress Woods ESE students during the Super Bowl. 
Philadelphia Eagles player Dallas Goedert gave the students a shout-out in a video, stating, "What up Cypress Woods, this is Dallas Goedert, I'm here with your bracelets and I just want to say, 'Go Eagles!'"
READ: Rihanna returns to the stage triumphant - and pregnant - for Super Bowl halftime show
A teacher's husband is a sports reporter who brought the handmade bracelets to Arizona for the players.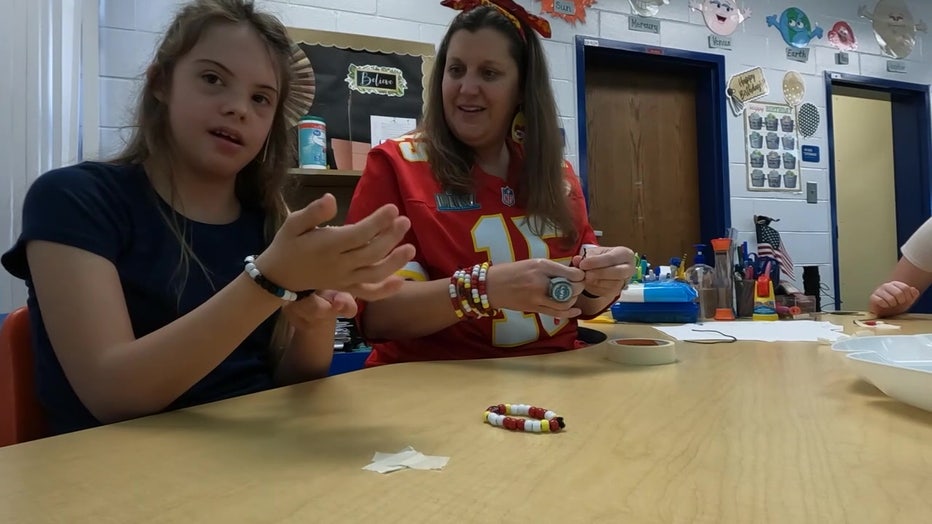 ESE students at Cypress Woods Elementary School have made bracelets with the Super Bowl teams colors for two decades. 
"I just felt the excitement with them. We danced. We laughed. We ate. We had a party. It was the best day of their life at school," stated Koufogazos.
READ: Eagles' Jason Kelce reveals message to emotional brother Travis after Super Bowl game
It gave the students something to look forward to and made their teachers proud.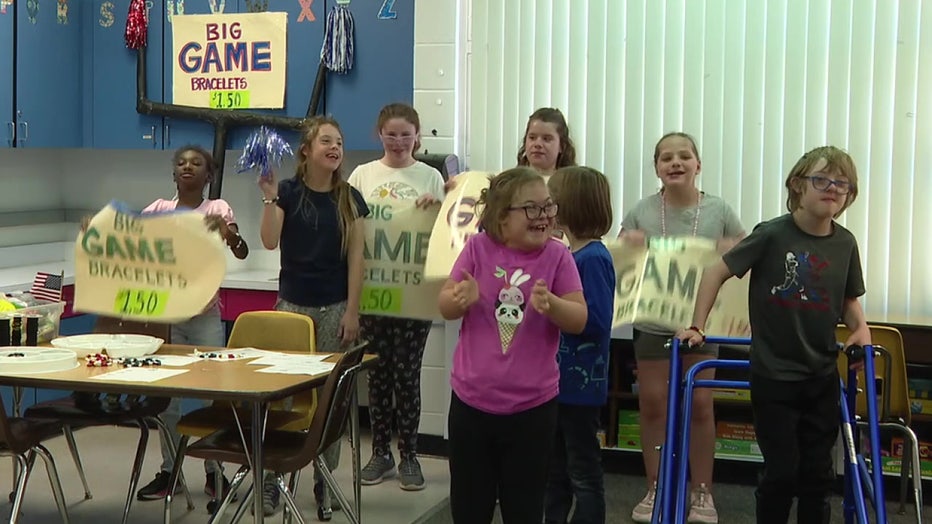 ESE students at Cypress Woods Elementary School celebrate after NFL players wore their handmade bracelets during the Super Bowl. 
"Thirty-one years I've been a teacher. I've never wanted to move into any other position. This is my life. They are my life," Koufogazos added.