St. Pete aviation officials offer scholarships to help teens, young adults take off in their careers
ST. PETERSBURG, Fla. - The aviation community in the Tampa Bay area is helping provide an opportunity to potential pilots who may not otherwise get that chance.
Friends of Albert Whitted Airport is partnering with St. Pete Air to offer 19 aviation scholarships to 16- to 24-year-olds in the area.
"It's nice to have everybody involved, and some people just don't have the opportunity," said Walt Driggers, Vice President of Friends of Albert Whitted Airport. "We want to provide the opportunity."
Five of the scholarships are $1,000 for students who are exploring aviation for the first time. The others are $5,000 for students who've had an interest in flight training, but need financial help to get their pilots licenses.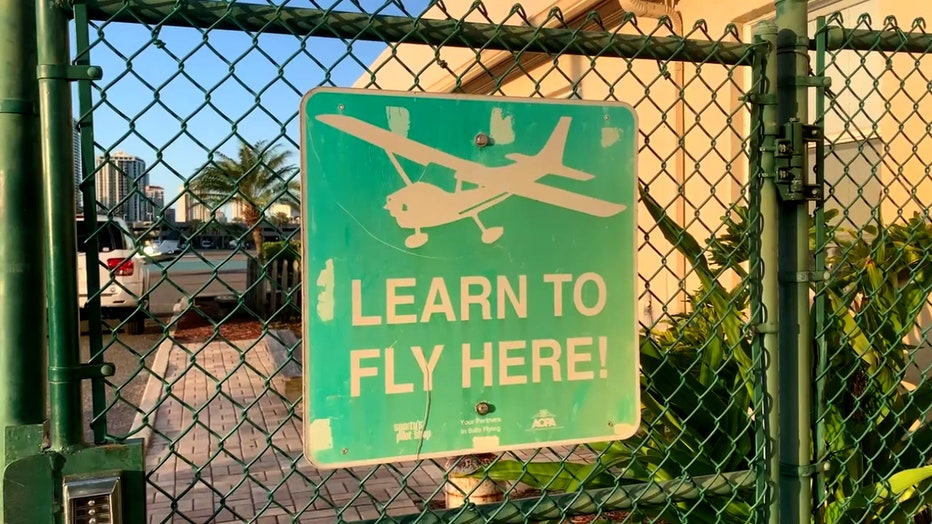 "Kids, young adults get introduced into aviation by some relative or some friend where they take a flying lesson," Driggers explained. "Well, there's a significant part of the community that doesn't know about that or doesn't have a relative in it. So, we decided what we'd like to do is reach out to those students more."
In the past, those who are in their 50s or 60s took steps to learn how to fly, Driggers said. However, over the past few years, they've noticed the demographics transition to younger people. 
READ: Southwest Airlines reducing minimum requirements for pilots: report
He said they're working with six high schools in St. Pete to encourage students to apply. Those schools include St. Petersburg High School, Northeast High School, Lakewood High School, Gibbs High School, Boca Ciega High School, and Hollins High School.
"What we're trying to do is get more students, more people who want to do STEM and work towards aviation careers, and it's not only just pilots," Driggers said. "There's mechanics, there's avionics, there's a number of air traffic controllers. There's a number of different facets to aviation for everybody."
Some of the scholarships, he said, are specifically for women or minority students who are historically underrepresented in aviation and in STEM in general. According to the Federal Bureau of Labor Statistics, about 90 percent of pilots are white and about seven percent of pilots are women.
"To see the potential growth for diversity in this industry and the amount of people who are willing to help those get to the point where they would want to be or need to be in order to take that next step … it has been really special to be a part of it," said Danielle Broussard, Director of Operations for St. Pete Air.
MORE: Gov. DeSantis announces plan aimed at reducing traffic congestion on some of Florida's busiest roads
Community members funded the scholarships, and Driggers said they're hoping more people donate money and are just as generous, so they can offer additional aid. They're hoping, he said, that the scholarships will open the door for more pilots and help fight the pilot shortage in the long run.
"The main part of what we like to see about partnering with the scholarship is the ability for people – who typically wouldn't otherwise have the opportunity – to find out if aviation is something that would be something that they wanted to do," Broussard said.
You can apply on the airport's website under scholarships. If you want to help fund more scholarships, you can call the airport, or email Driggers at wdriggers@mac.com.
Applications are due March 17. Scholarships will be awarded in early April.