Stay safe this 4th of July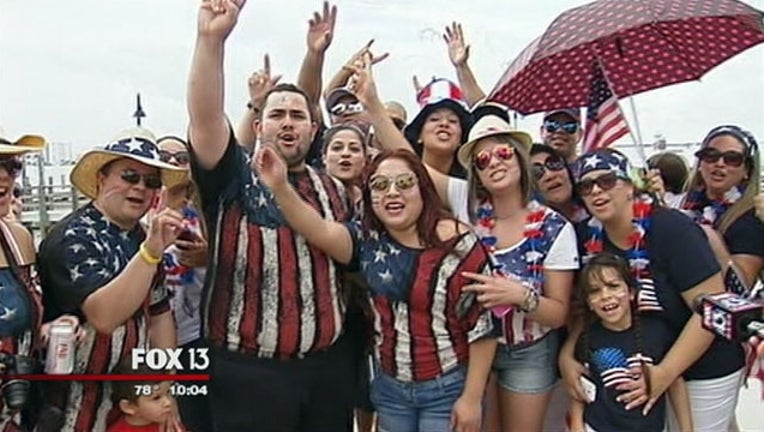 article
Celebrating the Fourth of July for some means of lighting up the grill, loading up the cooler, hanging out with family and friends and watching fireworks.
While dozens of fireworks shows are taking place across the Bay Area, some will choose to create their own pyrotechnic magic.  As they do every year, local emergency personnel are warning people many fireworks are illegal.
Florida law prohibits any fireworks that fly through the air or explode.  But there is a loophole, according to state law if they are used to scare off birds from farms or fish hatcheries, the explosives are fair game.
Each year mostly within a few weeks of 4th of July nearly 3,000 children ages 15 and under are sent to an emergency room. Children 5 to 9 are at the highest risk of injury.  Expert say, firecrackers, bottle rockets and sparklers cause the most injury.
Wednesday a man was seriously hurt after fireworks exploded in his hands in Tampa. Police say, the man was shooting off the motor type firework when one of them blew up in his hands. He was seriously hurt but is expected to be okay.
Safety Tips:
Before you light, have a hose and a bucket of water nearby in case of an emergency.
Light one firework at a time.
Only use fireworks and sparklers outdoors on flat and hard surfaces away from buildings, houses and trees.
Never hold a lit firework in your hand. Keep them far from people as possible.
List of 4th of July Shows: