Steven Lorenzo's letter admitting details of 2003 murders released ahead of sentencing
TAMPA, Fla. - After 20 years of legal wrangling, Steven Lorenzo has pleaded guilty to luring, torturing and killing two men in Tampa. Last year, he asked a judge to give him the death penalty. Now, Lorenzo's 147-page handwritten letter to the judge has been made public. 
In the 10 years after the murders, Lorenzo denied killing Jason Galehouse and Michael Waccholtz, and he called the state's death penalty "childish and ridiculous."
Recently, he said he planned to plead guilty all along, but wanted to review his own case first, acing as his own attorney.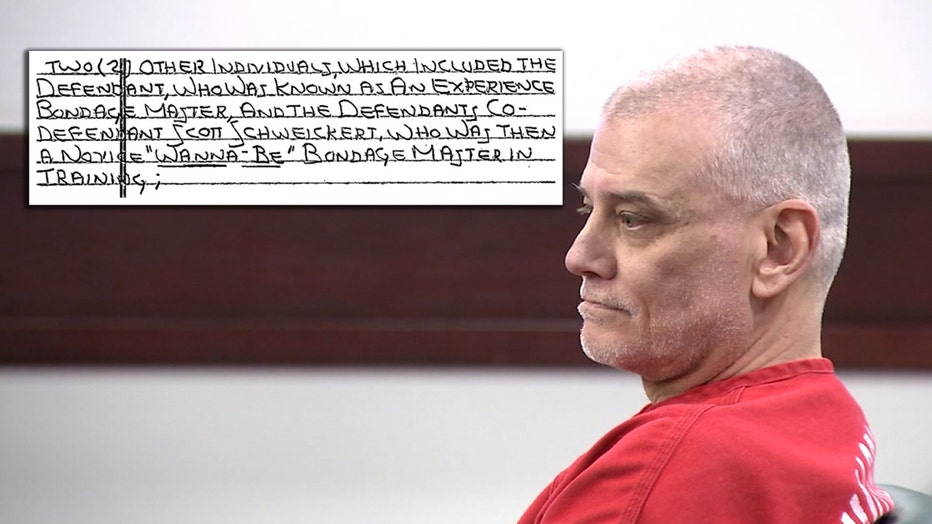 Lorenzo's letter
Lorenzo sent a handwritten letter from jail to the 13th Judicial Circuit Court of Hillsborough County before Thanksgiving 2022. In it, he said he wants a judge to sentence him to death and waive his right to appeal.
His only explanation for the change of mind is that he believes "the end results will prove to be identical" regardless of a trial.
In the document, Lorenzo admits that both victims, who were both gay men, came to his home – he claims for sexual encounters.
Content warning: The linked document contains details some readers will find disturbing. 
View the 147-page .pdf document here.
On page 20 of the document, Lorenzo writes that former co-defendant Scott Schweikert "lost control of himself." In the following pages, Lorenzo says he and Schweikert decided together to kill Galehouse by suffocation.
Lorenzo continues writing, detailing his gruesome crimes, including dismembering and disposing of his victims' bodies.
Sentencing next month
Lorenzo tried to waive a penalty phase of trial and go straight to sentencing, but a Tampa judge insisted on a bench trial, which is set for February 6.