HCSO: Body found may be missing Apollo Beach 'hero' who tried to save father, son from strong currents
APOLLO BEACH, Fla. - Investigators believe they have recovered the body of the good Samaritan who tried to rescue a father and his young child who were swept away by a strong current in Apollo Beach Friday night.
The Hillsborough County Sheriff's Office said they believe crews recovered the body of 27-year-old Kristoff Murray Monday afternoon, though the identification is pending through the Medical Examiner's Office.
"To the Murray family: Your husband, your brother – his actions were nothing less than heroic," Sheriff Chad Chronister said in a press conference. "He risked and ultimately gave his life for two strangers that were in need."
The sheriff continued, "This certainly isn't the outcome that any of us wanted, but we hope that the Murray family can get some peace and comfort knowing that there is some closure."
Earlier Monday, Murray's family had been holding out hope for a miracle that he was still alive.
"I hope he's somewhere out there. He's a pretty good swimmer," Murray's wife, Tjonique Gray, said. "We're pretty hopeful. His mom is pretty hopeful. We're just hoping for the best."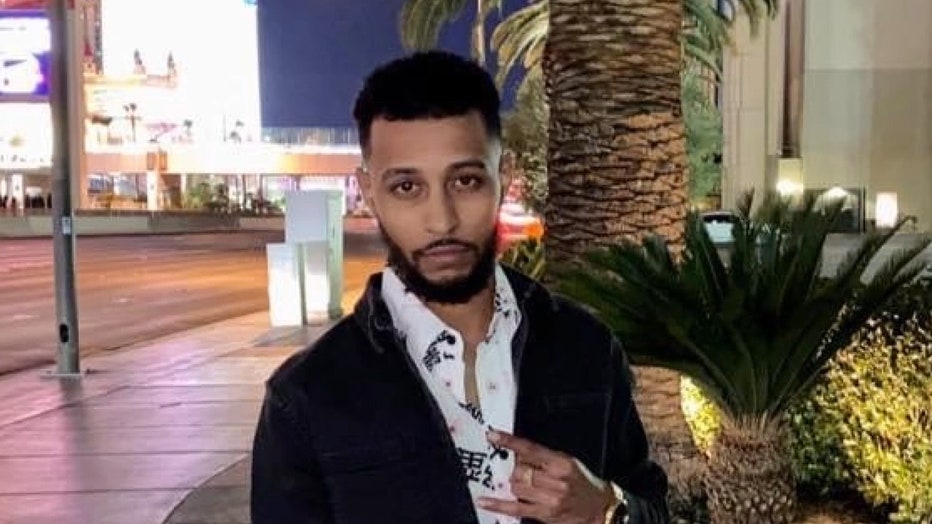 Pictured: Kristoff Murray
It all happened Friday at the Apollo Beach Nature Preserve when Murray jumped into the water in an attempt to save a father and a young child as they were swept away in a strong current after wading out in the water.
Several calls came in from witnesses who saw it all happen around 7 p.m. Since then, local agencies like the U.S. Coast Guard, Tampa police, and Hillsborough County Fire Rescue had searched from the air and water for Murray, who Chronister and the community had labeled a "hero" for his actions.
The father and son that Murray was attempting to save were found a few hours after the accident; neither survived. They were later identified as Janosh Purackal, 37, and Daniel Purackal, 3, of Gibsonton. 
RELATED: Friends say father died trying to save his 3-year-old son in Apollo Beach
A small memorial has begun at the preserve with visitors leaving flowers, a stuffed bear, and a toy duck with the words "swim free" written on it.
"He sacrificed his life for Janosh," said Shaju Ouseph, a friend of Janosh Purackal. 'We don't know how to put that into words. I'm sure Janosh would've done the same thing if it were the other way around."
Friends say the father and son were inseparable and that this all feels like a bad dream.
"I've never seen him without his son," said Sindhu Nadarajan, a friend of Janosh. "If the son is around, he's on the shoulder or just having an eye on his son. He was a very very responsible father and a very loving husband."
While loved ones grapple with many questions, one thing they'll never have to question is the selflessness shown in the water that night.
"There is nothing greater in this world than to lay down your life for your brother," Nadarajan said. "He did it for a person he didn't even know and Janosh did that for his son, so we see the highest virtue being in action there."
The Hillsborough County Sheriff's Office, meanwhile, reminded the community that swimming at the preserve is prohibited, as these currents can be extremely dangerous.