Student stops bullies, gets new shoes for 2nd grader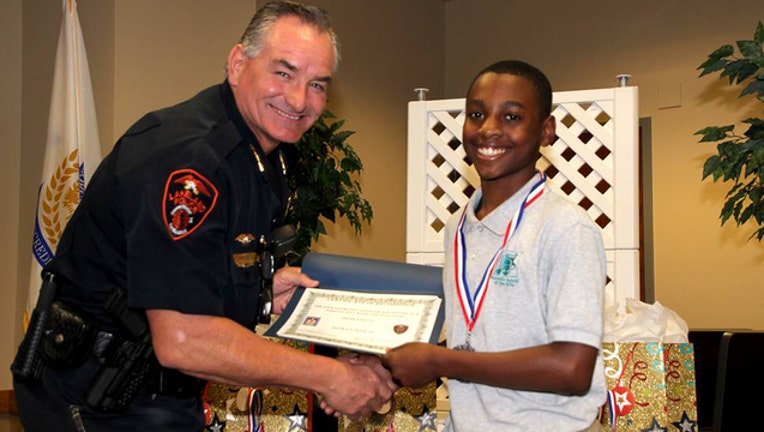 article
LAKELAND, Fla. - A seventh grader with a big heart not only stood up to bullies who were making fun of a little boy's shoes, he helped the little boy get new shoes, too.
Antwain Shaw goes to a Lakeland K-8 magnet school, the Rochelle School of the Arts. On Sept. 5, he noticed the 4th and 5th graders teasing a second grader about his shoes, which were baseball shoes. The little boy was crying and trying to explain to the bullies that those shoes were all he had.
Antwain told the bullies to leave the little boy alone, comforted the little boy, and then went home and told his mother about what happened. That night, his mother took him to get two pairs of shoes for the little boy, and for two days, Antwain looked for the little boy to give him his new shoes at school.
His selfless actions were noticed and recognized by Lakeland police, who gave him an award for doing the right thing.
He received a letter from the Lakeland Police Department and a medal. "Antwain did not do this for recognition or to make new friends. He did it because he is a kind and compassionate young man," the department posted on its Facebook page.