Surveillance video helps nab serial peeper outside Ybor home
TAMPA, Fla. - The video is chilling. Surveillance cameras catch a man peeping into the windows of a Tampa home not once, but five different times. Now, he's behind bars while the women who live there are breathing a sigh of relief. 
"It was the creepiest thing in the world, honestly," said Anna Klettke, who lives at the East 8th Avenue home. "Just to see somebody being in your space was just, it was a weird feeling."
Last week, Klettke came home to find a cinderblock had been moved, suspiciously under her roommate Summer Sullivan's window.
"I checked the security camera because it didn't seem right, and we noticed him. He was standing on it to look up in her window and he was kind of just running around the house," Klettke said. "So, I watched the footage from the whole week and you just saw him come back, he came back twice in one night."
Tampa police were alerted December 4 and began surveillance. After going through more video, they found the voyeuristic visits started in late November.
"December 7, the victim calls us again, reporting the same person was on the property again," said Eddy Durkin, public information officer with Tampa Police Department.
The man eluded police by minutes.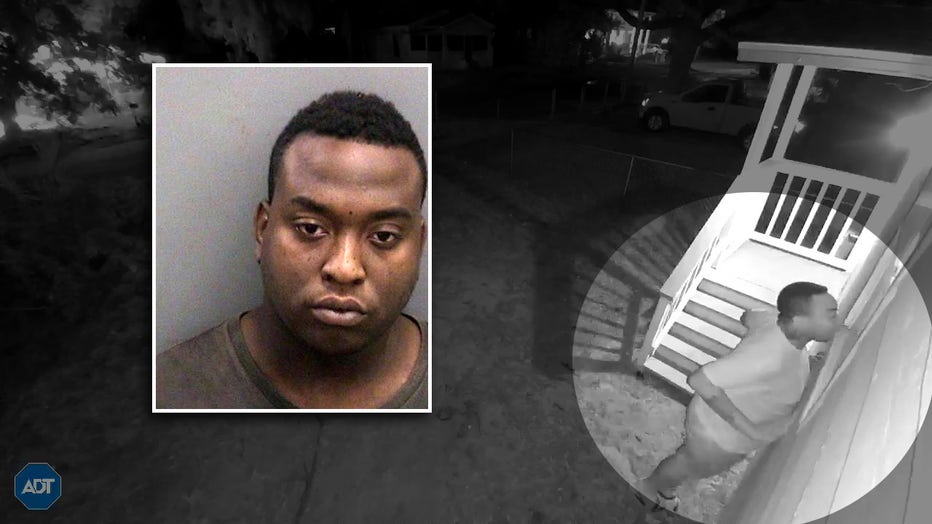 "But, on December 9, the suspect came back to the house again," Durkin continued. "We had officers out there in plain clothes who were looking for this guy. They found him and arrested him. When they interviewed him, he confessed to attempting to burglarize her vehicle and going to look at the windows."
Detectives who responded found 26-year-old Danzel Crumbley's distinctive tattoos matched surveillance footage from the previous loitering and prowling calls.
Crumbley, who lives one street away, was charged with five counts of loitering and prowling and two counts of attempted burglary. He also had a prior warrant out for his arrest for failure to appear on a loitering and prowling charge and another for failure to appear for possession of a controlled substance. 
"The last time he came, he showed up five minutes after she got home from work," Klettke said. "It's such a terrible feeling to feel like someone is just keeping an eye on you."
While Crumbley sits in a cell block, that cinderblock sits on the curb. 
"Her mom threw it away. It is currently in the trash can," Klettke said.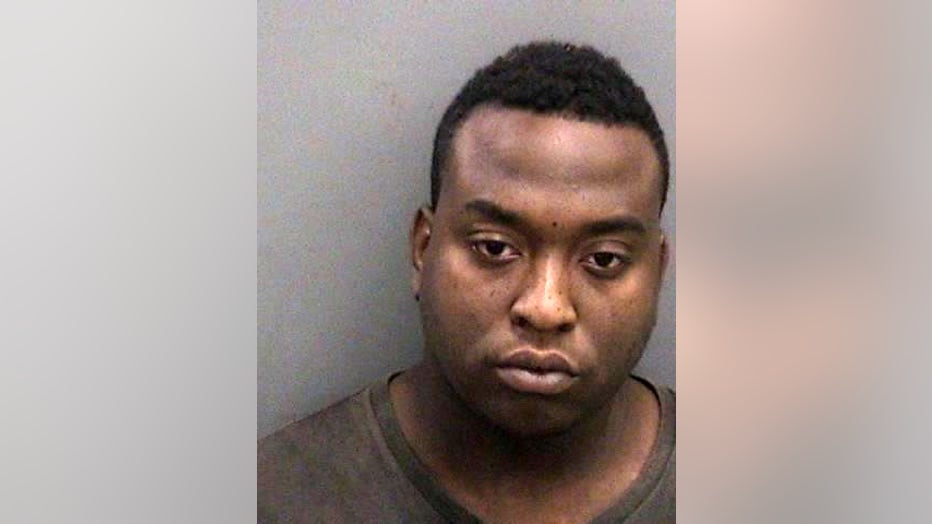 Danzel Crumbley, via HCSO
As these roommates reclaim their sense of peace, they're urging everyone to stay alert.
"Just keep an eye out," Klettke added. "If you see something that seems weird, say something. You've got to trust your instincts."
If it wasn't for those cameras, this crime might've gone undetected. Tampa police also encourage people to regularly check their surveillance video because you never know what your cameras could be catching when you're not home or not looking.