Suspect arrested in deadly Logan Circle stabbing, DC police say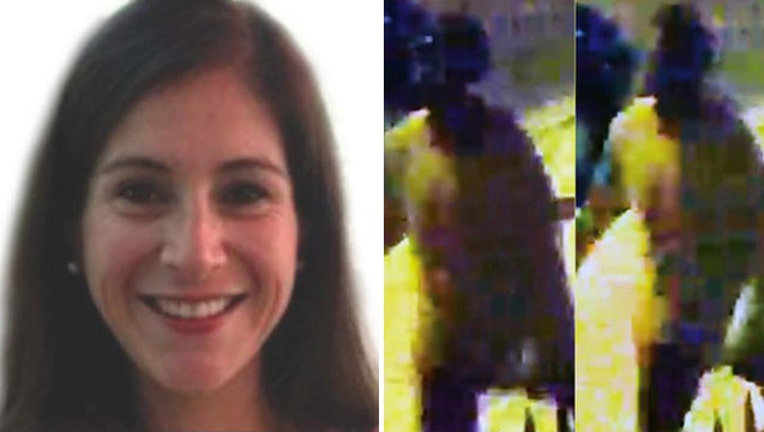 article
WASHINGTON - A suspect wanted for stabbing a woman to death in Logan Circle has been arrested, D.C. police announced on Thursday.
Police said 23-year-old Anthony Crawford has been charged with first-degree murder while armed in connection with the deadly stabbing of 35-year-old Wendy Martinez, who was out for a run Tuesday evening on 11th Street, NW when authorities said she was attacked.
RELATED: Wendy Martinez's mother say she forgives her daughter's killer
Authorities said Crawford, who was located in a park at 14th Street and Girard Street, NW, has a criminal history and was not cooperating with investigators.
Court documents revealed Martinez was stabbed seven times in the face, neck and head before collapsing inside a carryout restaurant. It was also captured on a nearby surveillance camera.
According to police, the attack was unprovoked and the motive remains unclear.
LINK: Wendy Martinez Memorial Fund
"Whenever you have kind of this unexplained type of brutal attack that happens in our city, we do everything we possibly can to get to the bottom of it as quickly as we can," said D.C. Police Chief Peter Newsham. "So it was a combination of efforts by the community, by the police, that we were able to get this guy relatively quick."
Graphic video from the restaurant's surveillance cameras shows Martinez running into the restaurant for help as she bleeds from her neck area. Martinez appeared to be trying to alert customers to her attacker outside as some customers ran out of the restaurant. Good Samaritans attempted to help and revive Martinez, but she later died at the hospital.
Newsham had high praise for the people who tried to save her life.
"She was injured very severely," the police chief said. "She made her way into the carryout behind me. Thankfully, there were some folks in the carryout who really went above and beyond to try and help her until police and fire could arrive on the scene, but unfortunately they couldn't do enough to save her life."
The knife used in the attack was recovered nearby the scene, officials said.
Crawford, known on the streets as "Fats," appeared in court Thursday afternoon and was ordered held without bond. He was dressed in a white jumpsuit, which is something they commonly give to defendants accused of a violent crime. Crawford said his name very loudly to the judge, but nothing more than that. Some of his family members were in the back of the courtroom.
The prosecutor told the judge that this was a vicious crime and Crawford had tested positive for cocaine after his arrest.
According to court documents, a witness told police that Crawford is an avid user of the synthetic drug, K2. After D.C. police put out video to the public of the suspect, two people, including a police officer, came forward with a name.
Crawford has no criminal record in the District, but FOX 5 did find he had two theft charges in Prince George's County.
Martinez was the chief of staff for a government affairs company. She was engaged to be married last week.
"Wendy should have been shopping for her wedding dress on Friday," said Kristina Moore, a friend of Martinez. "There is a hole in our heart that will never be replaced."
Martinez's family released the following statement to FOX 5: