Suspect uses victim's bank cards to spend nearly $5,000 in Brandon stores, deputies say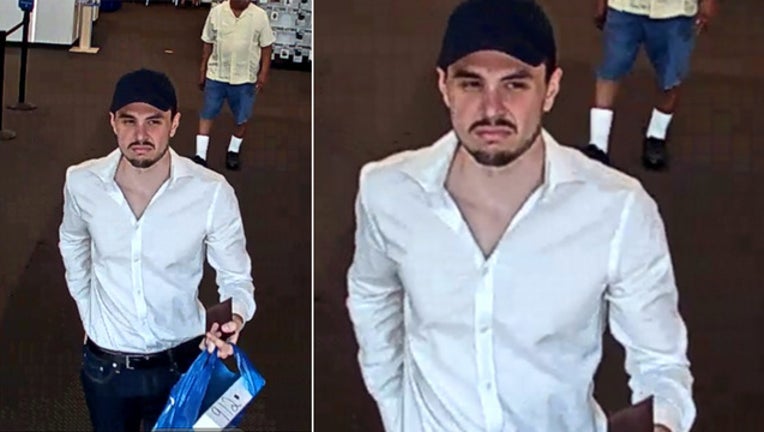 BRANDON, Fla. (FOX 13) - Hillsborough County deputies are searching for a suspect who fraudulently purchased over $4,000 in items using a victim's bank cards.
The sheriff's office shared a clear surveillance image of the suspect on the agency's Facebook page. They said he used the victim's cards on July 31 at the Best Buy and Buy Buy Baby stores in Brandon. 
Detectives said he found a wallet and used the cards inside to purchase $4,712.49 in goods. They said he spent $3,712 at the Best Buy, located at 116 Grand Regency Boulevard, and spent about $1,000 at the Buy Buy Baby store, located at 11345 Causeway Boulevard.
Officials said the victim is unsure when and where the wallet was lost.
The suspect is described as a Hispanic male, between the ages of 25 and 35, and weighs between 150 to 180 pounds. He was last seen wearing a white button down shirt, dark-colored pants and a black baseball cap. He could face criminal charges of credit card fraud and identity theft.
Anyone with information is asked to call the Hillsborough County Sheriff's Office at 813-247-8200.