Suspicious package causes lockdown at Tampa International Airport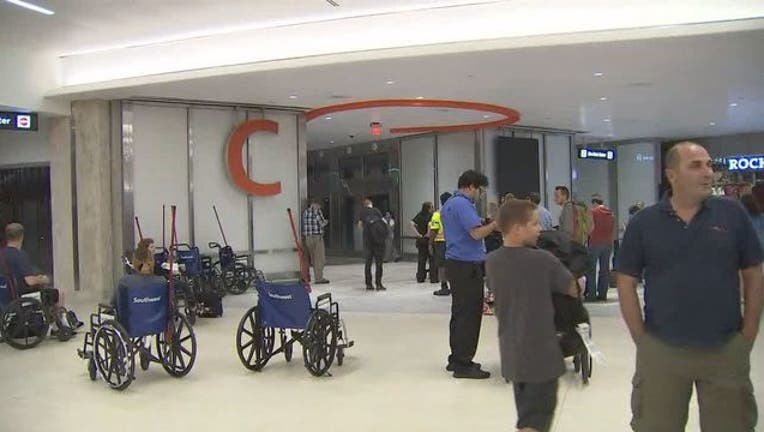 article
TAMPA (FOX 13) - Officials at Tampa International Airport said a suspicious carryon back going through security in Airside C caused a lockdown Tuesday night. 
The Tampa Police Department Bomb Squad was dispatched to the airport and the area was cleared of passengers, the airport said in a tweet.
Passengers who were kept on planes during the lockdown were being released to other areas of the airport. No passengers were being allowed to move between Terminal C and the rest of the airport.
There were five planes waiting on the tarmac while the package was being checked.
A representative with the airport said the person whose bag was flagged at the checkpoint was not being allowed to fly.