SWAT situation closes Thonotosassa road as deputies search for possibly armed person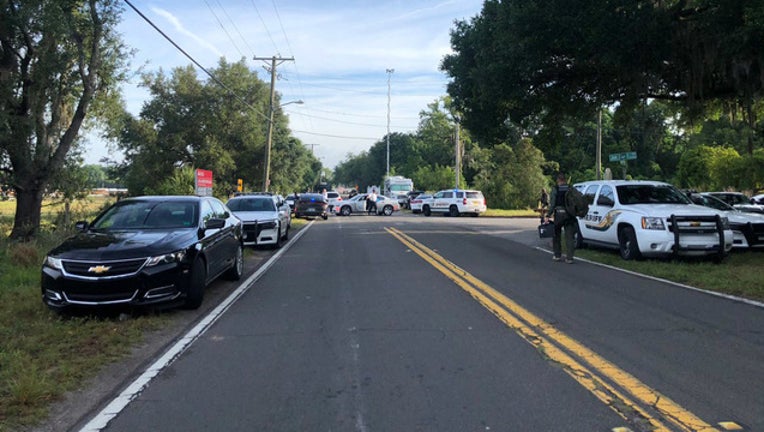 THONOTOSASSA, Fla. (FOX 13) - Hillsborough County deputies say a SWAT situation a Thonotosassa-area neighborhood is over, but deputies are asking anyone with information about an armed suspect to come forward.
Early Friday morning, Hillsborough County deputies closed Williams Road between Harvey Road and Joe Ebert Road as they searched for a reportedly armed individual involved in a burglary in the overnight hours.
Deputies said they responded to a burglary call around 4:15 a.m. for a report of a stolen gun. While they were working that case, deputies say they received another 911 call just a few minutes later down the street after a homeowner encountered a person wearing all black holding a long gun. 
That man fled on foot, deputies say. 
Shortly after that, deputies say they received another call from a nearby business from two employees that saw a person dressed in black with a rifle.
SWAT officers responded and set up a perimeter, but they were unable to find the suspect.
Anyone with information about the suspect is urged to call the Hillsborough County Sheriff's Office.
This story is developing. Check back for updates.