Tampa actor to bring Grandpa Munster back from the dead in upcoming monster movie
TAMPA, Fla. - For the first time in more than 50 years, one of America's favorite TV families is getting a reboot on the big screen and it'll co-star an actor with ties to Tampa Bay.
With Halloween approaching, director Rob Zombie announced three of the biggest cast members in his upcoming movie, 'The Munsters,' and released several promotional photos with the actors portraying Herman, Lily and Grandpa Munster in full costume and makeup.
One of those actors is Daniel Roebuck, who will play Grandpa, the quirky vampire. He considers Tampa home after marrying local director Tammy Roebuck.
"[Rob Zombie] said, 'Yeah, I've been wanting to ask about this: what do you think about playing Grandpa?" Roebuck said about his call from the movie's director asking him if he wanted the role. "It really is the greatest role of a lifetime."
Grandpa Munster was made famous by TV legend Al Lewis, who set the bar high.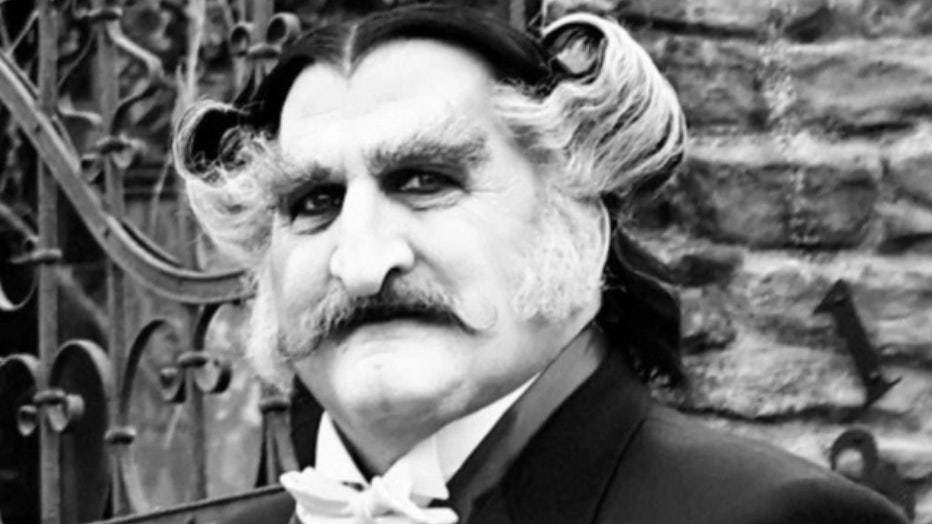 "I could never be Al Lewis," stated Roebuck. "Al Lewis defined the character so specifically that I don't think it would be possible to approach Grandpa without first approaching it through Al Lewis."
Roebuck feels confident he'll be able to bring this character back from the dead; he's a monster movie superfan and has a room filled with masks, props and hundreds of other collectibles. He also has an entire section dedicated to the Munsters.
READ Tampa homes wanted for film productions; homeowners earn thousands per day
But his preparation for the role began when he was young. Roebuck has a photo of himself when he was a child, dressed as Dracula. Still, at an early age, he began performing as a vampire magician and eventually joined the circus as a vampire clown.
"It's a role I've been preparing for since I was a very little boy," he explained. "I became obsessed with monsters, monster makeup. That was my young obsession. I'd make myself up all the time as the Wolfman Frankenstein. I just loved it."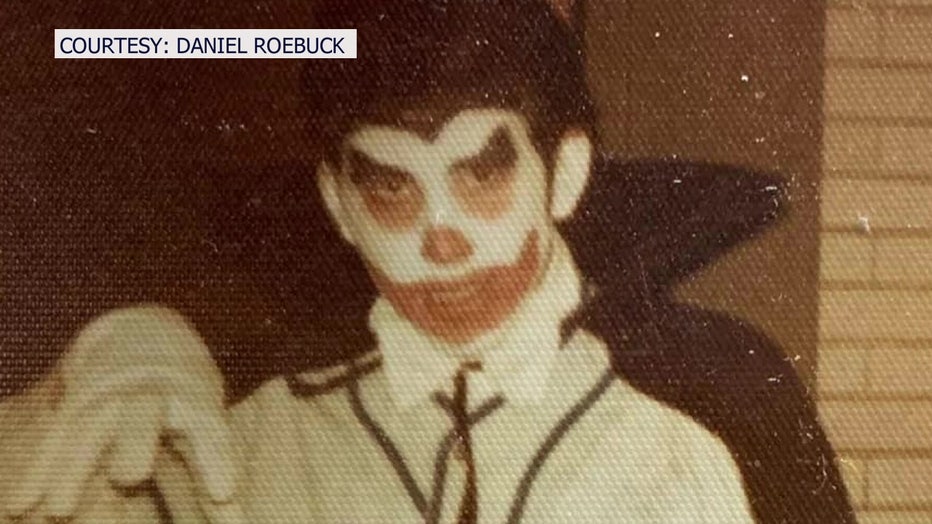 After hundreds of roles in TV and film, including the Fugitive, Final Destination, CSI and Lost, Roebuck landed the part he'd been born to play.
"People react and love this," he commented. "Maybe we could do more of this. You know, wouldn't that be something? [We could] put it back in our popular culture."
READ Actor in Hallmark movie shot in St. Pete finds parallels between personal life and starring role
Meanwhile, Roebuck's other passion is his faith. He launched A Channel of Peace, a nonprofit that is "dedicated to producing and supporting films and other multimedia projects and endeavors that provide insight into the advancement of family, faith in God, and the values of love, forgiveness, good works, and gratitude."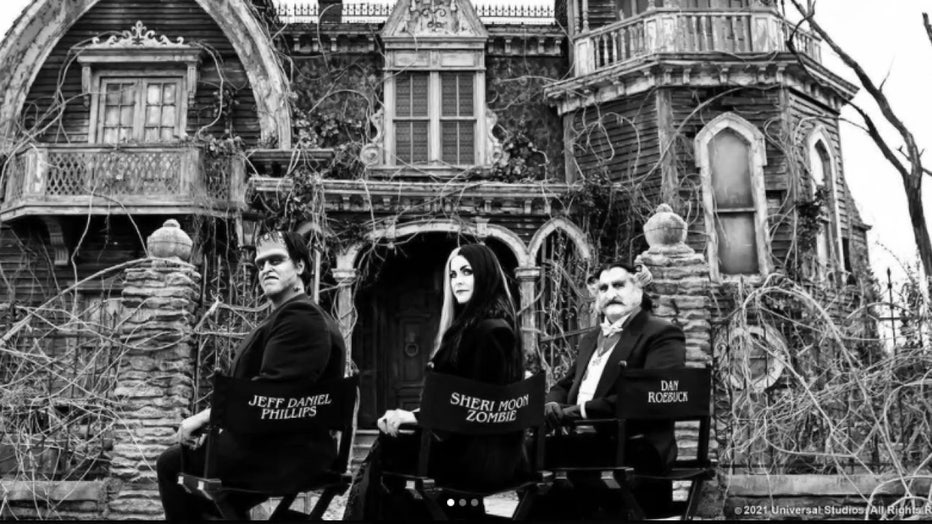 He believes there's a connection between his faith and getting the role of his dreams.
"I feel that God gives us all an opportunity to know our future," he said. "If I knew at 12, 10, 11 [years old] that I was going to be Dracula, it's because He wanted me to know it."
'The Munsters' originally aired from 1964 to 1967. The movie does not have an official release date but is expected to be out sometime next year.
CONNECT WITH FOX 13: