Tampa Bay deals on National Coffee Day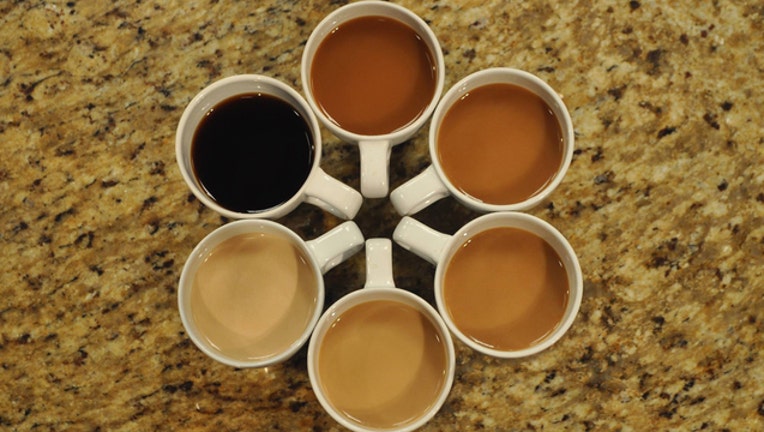 article
TAMPA (FOX 13) - Rejoice coffee lovers! National Coffee Day is on Friday.
In case you are wondering, there are plenty of deals to quench your thirst around Tampa Bay to celebrate on September 29.
See our full list below.
Wawa
You can stop in for a free cup of Wawa coffee, at any size.
Dunkin Donuts
At Dunkin Donuts, when you buy a medium or larger hot coffee, you can receive a free medium hot coffee to share with someone just as in love with coffee as you are.
Krispy Kreme
Free coffee will be offered not just on National Coffee Day, but through the entire weekend (September 29 to October 1). You can receive any sized hot coffee or a small iced premium blend per day.
Cinnabon
You can get a free 12-ounce coffee on Friday.
McDonald's
At McDonald's, you can stop in and order a small McCafe for $2, or you can download the McCafe app to get a free McCafe latte or frappe. The offer is good for Thursday and Friday.
7-Eleven
7Rewards members can order free coffee, of any size, from Friday to Sunday. You can only order one per day.
BOGO! Bring a friend for National Coffee Day, and their drink is free. The offer is good on Friday.
Buddy Brew
Buddy Brew in Tampa Bay is offering a BOGO on cold brew (regular and nitro) all day at all Buddy Brew locations, so bring a friend! http://www.buddybrew.com/locations/
Keurig
We know. It's not a place, however, if you happen to own a Keurig, they are also celebrating National Coffee Day, all weekend. From September 29 to October 1, you can order pods online at 20 percent off. See the deal here.