Tampa Bay Rays fill big need for Hernando Co. Boys and Girls Club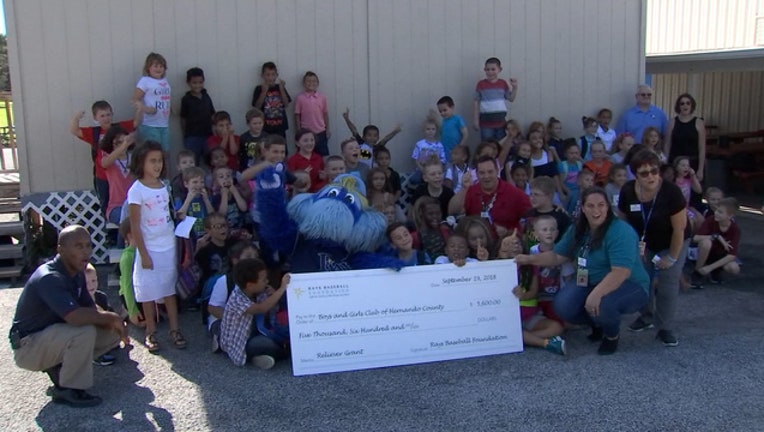 article
SPRING HILL (FOX 13) - It's been a rough road for the Boys and Girls Club of Hernando County, but the Tampa Bay Rays have helped out in a big way.
Three of the club's buses, which are used to transport children to activities, have been in desperate need of repair. They've had a hard time getting the funds to fix them.
The Tampa Bay Rays heard that one of the buses broke down on the way to a game so the team stepped up to help.
With mascot, Raymond in tow, they presented the Boys and Girls Club with a check for $5,600.
"We have been working with the Rays for years. They've always given us tickets and supported our organization. Today was just a huge surprise for them to come out and give us this kind of funding to help us fix our buses," said Boys and Girls Club CEO, Joshua Kelly.
For information on how to help the Boys and Girls Club of Hernando County, visit www.gofundme.com/BGCHCSavetheBuses or http://bgchernando.org.