Tampa city council pushes changes to nomination process after TPD Chief Mary O'Connor's resignation
TAMPA, Fla. - Tampa city councilors are pushing for changes to the way top city officials are confirmed for their positions. This comes after a contentious nomination and tenure of Tampa Police Chief Mary O'Connor, who recently resigned after flashing her badge during a traffic stop in Pinellas County.
Last February 8, Tampa Mayor Jane Castor announced that O'Connor would be her nominee for the Tampa Police Department's police chief. She immediately took over the department as interim chief.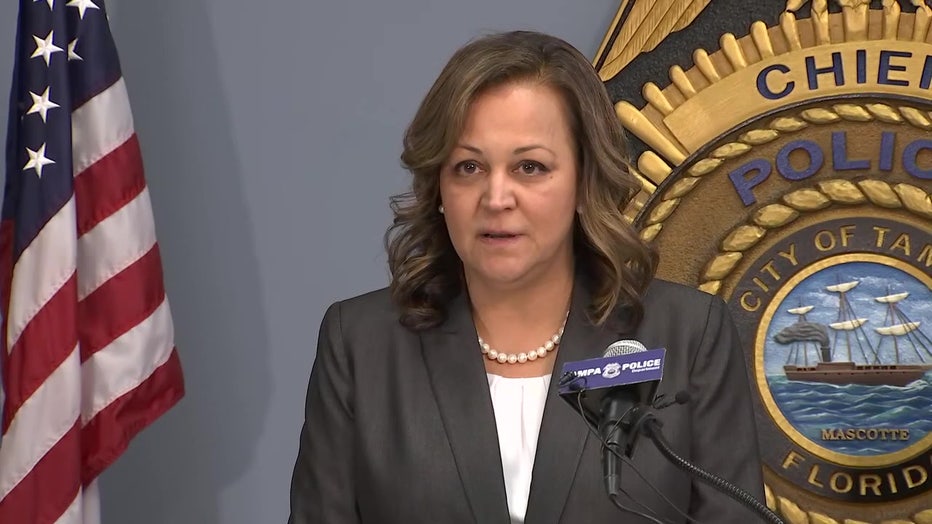 "Her vision is what Tampa needs right now," Castor said at the time.
Councilors officially confirmed her on a 4-2 vote a month later, with several concerned about an arrest from decades before. O'Connor was arrested back in 1995 after which she, a rookie cop at the time, was fired and reinstated for battering a Hillsborough County Sheriff's Office deputy during a traffic stop. 
RELATED: Tampa police chief resigns after footage shows her flashing badge in golf cart traffic stop
She resigned last month over a traffic stop in which she asked a Pinellas County Sheriff's Office deputy "to let us go tonight." The naysayers not only said "I told you so," but said the process needs to be reformed. 
"We know the chaos we went through when we had a flawed system," said councilor Orlando Gudes. "We can not be afraid politically to not fix things, that is what this council is supposed to do. We are the governing body of this city."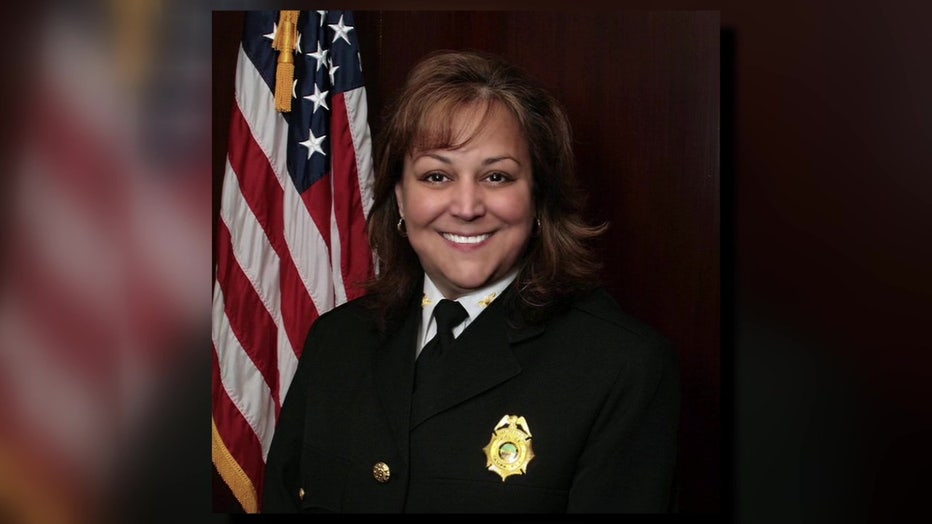 So Thursday, they voted unanimously to send to the voters in March a change to city charter section 6.03. It crosses out the word appoint and uses nominate.
MORE: Violent crime fell in Tampa in 2022, police say
Councilors said this will require confirmation for 25 high-level officials by four out of seven city councilors before they take office. It would only allow current employees' interim status for six months.
"I don't see this strong arming or tying the hands of the mayor, if I were in that position, I would say, it's a checks and balances system," said councilor Guido Maniscalco.
Mayor Castor declined an on-camera interview Thursday, but she previously said she "strongly opposes changes to the charter."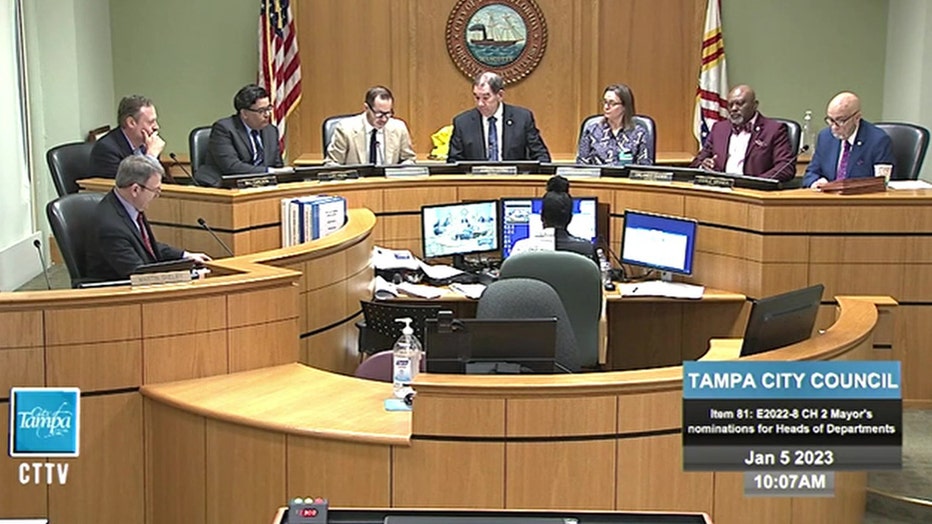 But Thursday, her office said in a statement, "She believes the public deserves a thoughtful and deliberative process for amending the charter. She will carefully review the proposals and discuss them with each council member before deciding how she will proceed."
READ: Tampa, St. Pete, Clearwater mayors discuss affordable housing, Rays stadium plans in 'State of the Bay'
City hall also warns this move could make it less likely to recruit talented people from outside Tampa, because they couldn't start until after confirmation. 
The mayor has two weeks to sign or veto this measure. If it is vetoed, five councilors could override that veto. Seven voted in favor Thursday.
It would appear on the March 7 ballot, along with races for mayor and council.