Tampa police search for suspect after hookah bar shooting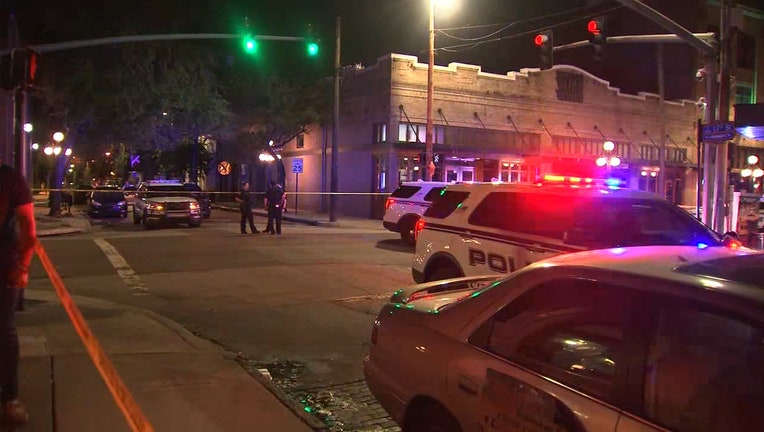 TAMPA, Fla. - Police in Tampa said they are hoping to find the gunman involved in an early-morning shooting at a hookah lounge.
The shooting occurred around 12:42 a.m. Monday at the corner of 17th and 7th avenues in Ybor City, in front of the Habibi Café & Hookah Bar.
Investigators said the victim was in front of the business when an argument occurred between the victim's cousin and the suspect. Then, it turned into a physical altercation.
Police said the victim tried to breakup the fight, but was shot in the thigh. Officials said he is expected to recover.
The suspect is described as a Black man with long dreadlocks pulled to the top of his head. He was seen wearing a white shirt and pink shorts. Police said he was heading south from the shooting scene. 
Detectives said it's reported the victim and his cousin did not know the suspect prior to the shooting.
Anyone with information is asked to call contact Crimestoppers of Tampa Bay at 1-800-873-8477.