Teen accused in face-biting slayings had claimed superpowers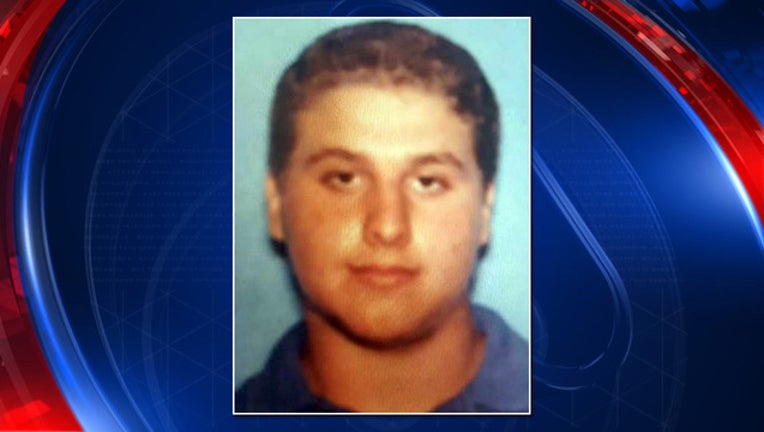 article
FORT LAUDERDALE, Fla. (AP) - The mother of a university student accused of killing a couple outside their home and then biting the dead man's face told police her son had been acting strangely for days and claimed to have superpowers, according to a report released Wednesday.
Mina Harrouff called Jupiter police about three hours after Austin Harrouff, a 19-year-old Florida State University student, stormed out of a restaurant Monday night following an argument with his father, the report said. She told an officer her son had been acting strangely for about a week, said he had superpowers and that he was "here to protect people," the report said. She told Officer Luis Rocha her son had no history of mental illness nor heavy drug use.
"Mina told me that she does not believe him to be a danger to anyone or to himself," Rocha wrote.
She and Rocha didn't know that 45 minutes after he left Duffy's restaurant, Austin Harrouff had been arrested in neighboring Martin County by sheriff's deputies, who said they saw him mauling the body of John Stevens, 59. Sheriff William Snyder says Harrouff attacked Stevens and his wife, 53-year-old Michelle Mishcon, randomly as they sat in their garage. Autopsies show that both had been beaten and stabbed, though Mishcon died from the beating, not the stab wounds.
A switchblade believed to belong to Harrouff was found at the scene, and the couple's garage contained many "weapons of opportunity," Snyder has said.
It took numerous deputies and a dog to subdue Harrouff, a muscular former high school football player and wrestler who shook off electric shocks from a stun gun, Snyder said. He has said Harrouff was "abnormally strong," incoherent and making "animal-like noises."
Harrouff, who had no criminal record, was listed in stable condition at a hospital Wednesday and was scheduled to undergo surgery on his hand. He is being held under guard and has been unable to speak because of a breathing tube, Snyder said.
An attorney for Harrouff could not be found.
Snyder has said Harrouff tested negative for cocaine, methamphetamine, heroin and other common drugs, but that further tests would be conducted to see if he had ingested steroids or a hallucinogenic drug like flakka or bath salts. Results should be available in one to three weeks.
"The big question we want to know, the community wants to know, is the why. We know the who, the what, the when, the where and the how," Snyder said. "No one is suggesting that what happened at the restaurant was a psychotic episode. What happened during that walk that led to a level of violence that was unprecedented in normal police work?"
He said Harrouff's mental state is irrelevant and wouldn't speculate as to whether he had suffered a mental breakdown.
"His mental state is for his defense attorney and a jury to consider. It is not my job to give the defendant an alibi," Snyder said.
Harrouff has not been formally charged. Snyder said detectives are working with prosecutors to determine the charges. He also said the delay is helping local taxpayers.
"As long as he is not under arrest, the hospital bills are his responsibility and his insurance," Snyder said. "He's not going anywhere."