Teen killed, another injured in Myakka City shooting over edible marijuana
MYAKKA CITY, Fla. - If you ask many in Myakka City how they'd describe the town, they'd say it's a quiet one. That changed last night with what the Manatee County sheriff is calling "a drug deal gone bad."
Four suspects, ranging in age from 14 to 21, set up a plan to rob teenage drug dealers of their edible marijuana in a church parking lot off State Road 64 East.
"They set this deal up, and when they got there, they tried to rob the victims – when the victims started to resist, they opened fire, shooting and killing one," Sheriff Rick Wells said.
Deputies found a 17-year-old dead when they arrived on the scene. A 14-year-old who was also shot was rushed to the hospital.
Within hours, deputies arrested three people – a 14- and 17-year-old, along with 21-year-old Hugo Maldonado.
"They were able to develop leads – most likely through phones that were there."
By noon, they'd arrested the fourth – 21-year-old David Guillermo Consuegra Jr.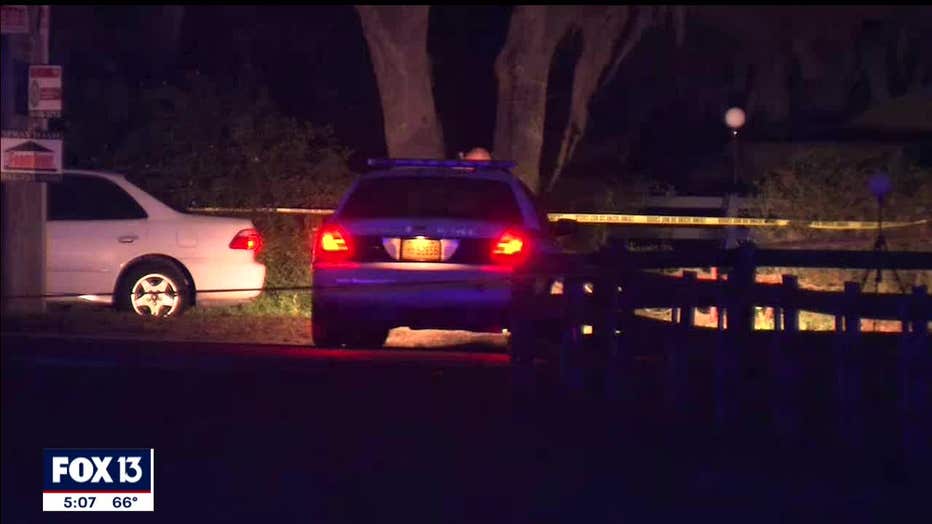 Sheriff Wells saying this is a reminder of the sheer violence of the drug trade.
"It doesn't matter if you're selling marijuana, heroin, fentanyl; there's always violence involved," Wells said. "This is edible marijuana – people know that drug dealers have narcotics, and money, and they want it."
Kelly Taylor, who lives two houses away from the scene, was shocked by how young they are.
"We were just amazed that kids so young -- they're babies! They're babies! What are they thinking?" she exclaimed.
The other shooting victim, a 14-year-old male, was taken to the hospital. He is now in stable condition and is expected to survive.