Gulfport teen critically injured after being hit by trolley: Police
ST. PETERSBURG, Fla. - A 15-year-old girl is fighting for her life after police say she was struck by a trolley in St. Petersburg on Sunday morning.  
According to the St. Petersburg Police Department, the teen was hit by a trolley traveling eastbound on 1st Avenue South as she tried to cross the street after getting off the SunRunner bus.
Witnesses said the impact pushed the girl dozens of feet.
READ: Hulk Hogan's son arrested for DUI in Clearwater: Deputies
Police say she was taken to Johns Hopkins All Children's Hospital with critical injuries.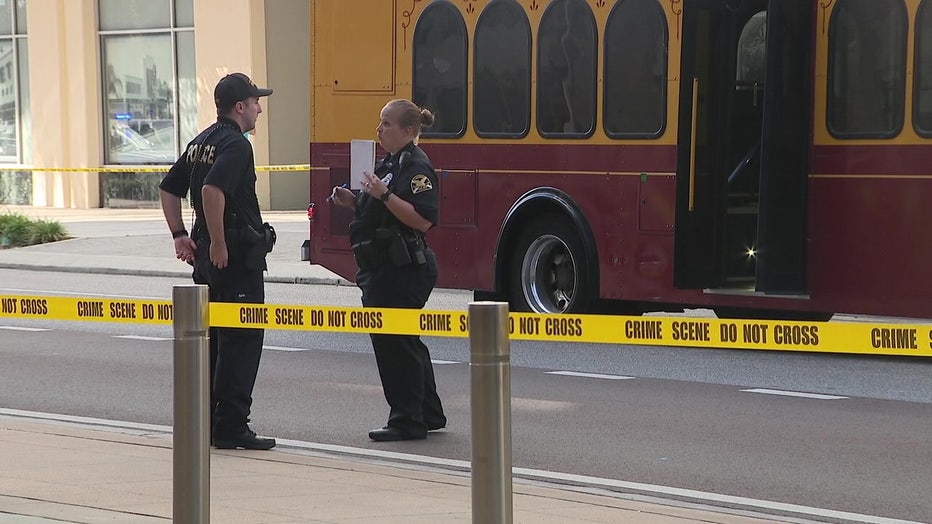 Police investigate after they say a trolley struck a 15-year-old girl. 
The driver and two passengers on the trolley were taken to area hospitals with minor injuries, according to SPPD.  
Residents at the Heritage across the street from the crash told FOX 13 as the trolley turned onto 1st Avenue S., it went around the SunRunner, which was parked at the stop. That's when, according to witnesses, the teen darted across 1st Avenue, where there is no pedestrian crosswalk, and was hit by the trolley. 
READ: Wrong-way driver causes fiery crash on I-75, Wesley Chapel man suspected of DUI
Nearby residents were not surprised by the crash and say the area near the Publix entrance is a popular spot for jaywalking. They added that bushes outside the supermarket make it difficult to see oncoming traffic.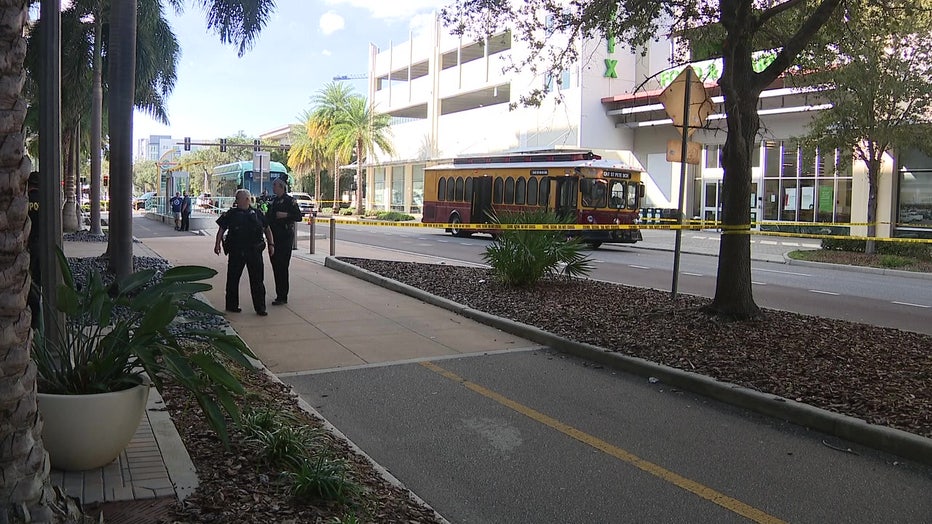 Police and crime scene tape in front of a trolley that police say struck a 15-year-old girl Sunday morning. 
"You don't want to cross over there, and you don't want to cross over there," Patricia Zemer said, "Since it's just one-way traffic, you just have to look one way. You think you're safe, and you just don't notice because the bushes are in the way."
Four blocks of 1st Avenue S. were closed for more than three hours on Sunday, but have since reopened. 
The crash is under investigation.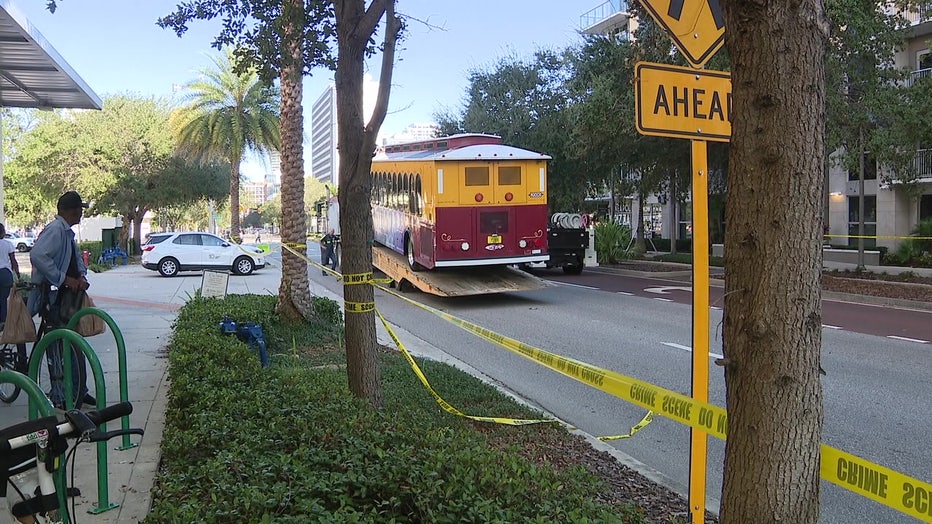 Crime scene tape near a trolley that hit a girl on Sunday.