Teens stop in their tracks for national anthem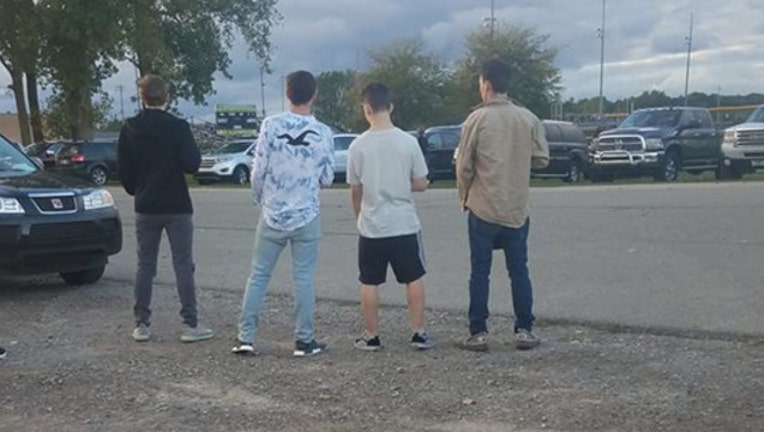 article
MIDLAND, Mich. (FOX NEWS) - A photo of four Michigan teens standing at attention for the national anthem is going viral.
Mike Ullery Jr. was walking into a high school football game in Midland, Michigan, on Friday when the pregame rendition of "The Star-Spangled Banner" began to play.
He noticed four Bullock Creek High School students who were also heading to the game stop in their tracks, remove their hats and place their hands over their hearts to salute the anthem and flag.
Ullery was struck by the boys' act of patriotism, so he snapped a photo and posted it on Facebook, and it quickly spread. "I was impressed by these Bullock Creek boys. Running late to the game they heard the national anthem and stopped, took off their hats and placed hands over heart," Ullery wrote on Facebook. "Respect."