Tennessee boy who went missing in woods found dead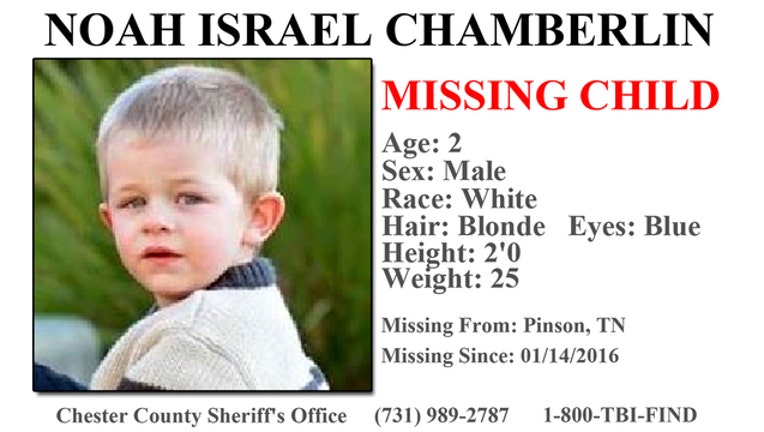 (FOX 13) - The search for a 2-year-old boy who wandered away from his grandmother near their Tennessee home ended Thursday after authorities said his body was found, according to FOX13 Memphis. 
Noah Chamberlin went missing during an afternoon walk January 14 in a wooded area in Madison County, Tenn., which is between Memphis and Nashville.
He was with his grandmother and 4-year-old sister.
Madison County Sheriff's Office PIO Tom Mapes told FOX13 Memphis on Thursday afternoon, Noah's body was found about a half mile from where he was last seen running into the woods more than a week ago.
A spokesperson for the Madison County Sheriff's Office told FOX13 Memphis, blood hounds had been given multiple items with Noah's scent, but came up with nothing. Rain and cold weather held back search efforts for several days. 
Multiple neighbors, as well as family members, also told FOX13 they were questioned by law enforcement. The family was reported to have been cooperative.  
Law enforcement from multiple state and local agencies, as well as volunteers from across the mid-South, had been searching around the clock since he was reported missing.
The Associated Press contributed to this article.