Texas A&M student hits cop car while sending topless selfie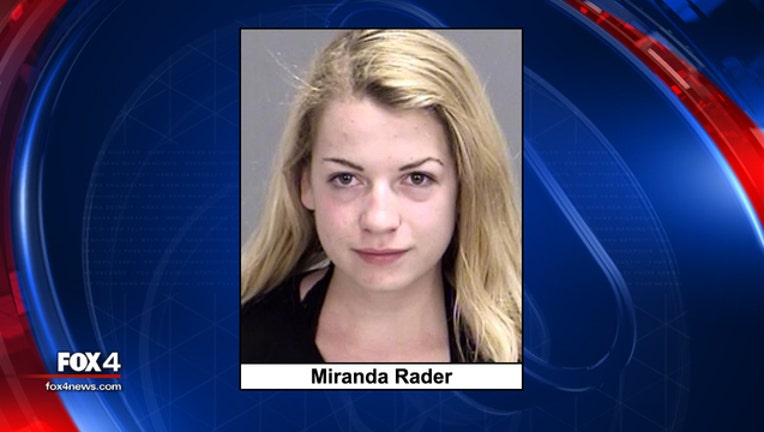 article
A drunken Texas A&M student was arrested after allegedly sending a topless Snapchat picture to her boyfriend and crashing into a parked squad car.
According to local media reports, it happened Wednesday night around 8:30 p.m. A Bryan Police Department officer had parked his squad car on the side of a street and had his emergency lights on while responding to a disturbance call.
While the officer was away from his vehicle, 20-year-old Miranda Kay Rader crashed into it with her SUV. He then walked over and saw her trying to put her shirt back on over her unfastened bra, KBTX in Bryan-College Station reported.
"I asked her why she was not dressed while driving and she stated that she was taking a Snapchat photo to send to her boyfriend while she was at a red light," the officer wrote in the police report.
Rader had an open bottle of wine in her center console and failed a field sobriety test. She was arrested and charged with a DWI and cited for underage drinking, theeagle.com reported.