Texas Zoo moves animals to higher ground, sister zoos bringing help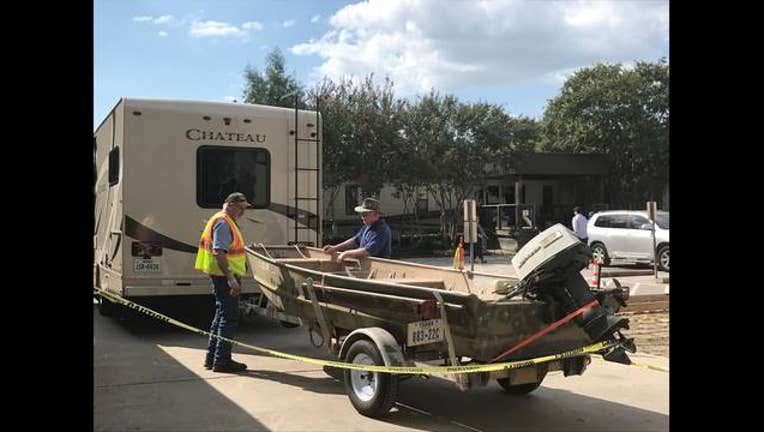 article
The Texas Zoo has moved its animals to higher ground as flooding from the Guadalupe River has flooded the zoo and surrounding grounds. Hurricane Harvey damaged exhibits and brought down trees, but there has been no loss of life to the zoo animals.
The Texas Zoo is located in Victoria, about 130 miles southwest of Houston and 95 miles north of Corpus Christi. Teams from the Fort Worth Zoo and San Antonio Zoo are heading to the Texas Zoo on Thursday to help assess damage and begin cleanup. You can donate to the Texas Zoo relief fund at https://www.gofundme.com/thetexaszoo.
The Texas Zoo Hurricane Harvey Fund
"The staff is actively working with The Fort Worth and San Antonio zoos to ensure the safety and care for the animals. At this time, we are unable to accurately assess the structural damage from Harvey as the waters continue to rise but know it will be devastating. We are asking for help from our community. The monies raised will be used to rebuild and repair any and all damage from the hurricane. After the waters rescind and it is safe to enter and begin working on recovery, friends of the zoo are always welcome to volunteer their time or supplies.  This zoo has brought many fond memories for many families in Victoria and surrounding counties and it is our hope that with your help, we can continue to do so. Any amount is greatly appreciated during this time and always. Thank you for supporting your local Texas Zoo."
You can also donate to the Forth Worth Zoo at https://www.fortworthzoo.org/donate-now and the San Antonio Zoo at http://bit.ly/SAZHarveyFund.
"The Fort Worth Zoo will be leading a team to the Texas Zoo in Victoria," the zoo posted on its website. "Our boats, animal crates and expertise are needed to access the zoo, which is still surrounded by water, and to assist the local team in assessing the damage and beginning cleanup efforts. Priority one is to get our boats and experts to the south Texas zoo. We will purchase supplies after we arrive and as they can be found (we also have access to a helicopter to assist in our efforts)."