These US national parks require reservations in 2023
Now that the weather across the country is becoming more cooperative after an epic winter of relentless snowstorms, flooding and severe weather, many Americans are ready to hit the road and travel to one of the beautiful national parks.
The National Park Service manages 424 individual units in all 50 states and territories and includes 63 national parks.
HOW THE NATIONAL PARKS PRESERVE THE NATURAL BEAUTY OF THE US
With so many options, you're bound to find something that will pique your interest.
Beware that some national parks are much more popular than others, and you'll need to make a reservation if you want to visit.
Local Adventurer compiled a list of national parks that require reservations in 2023. Check out the list below and see if your favorite is among those that will need a reservation this year.
Even if you don't see yours on the list, you can always check out the National Park Service website for the most up-to-date information on reservation requirements.
Acadia National Park – Maine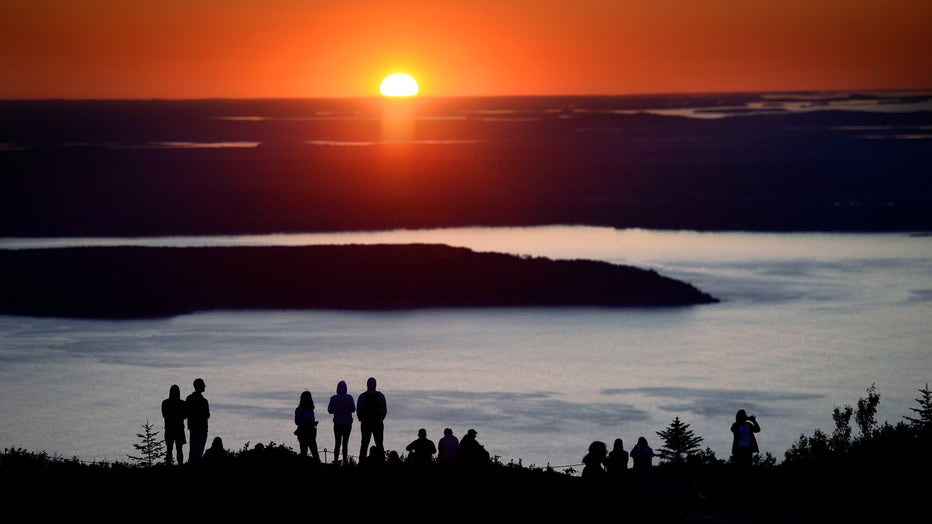 Hundreds of visitors flock to Cadillac Mountain in Acadia National Park to watch the sunrise Monday, July 31, 2017. (Staff photo by Shawn Patrick Ouellette/Portland Portland Press Herald via Getty Images)
Acadia National Park in Maine protects the natural beauty of the highest rocky headlands along the Atlantic coastline of the U.S., according to the NPS. The park includes an abundance of habitats and a rich cultural heritage.
According to the NPS, Acadia National Park receives 4 million visitors annually and is one of the top 10 most-visited national parks in the U.S.
Arches National Park – Utah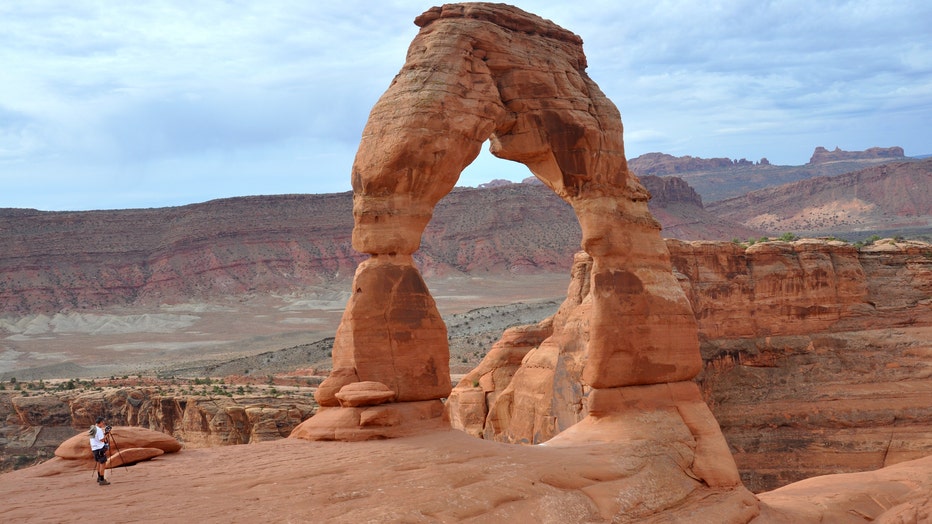 A visitor to Arches National Park near Moab, Utah, photographs the park's best known attraction, Delicate Arch. (Photo by Robert Alexander/Archive Photos/Getty Images)
Arches National Park in Utah has more than 2,000 natural stone arches, hundreds of pinnacles, massive rick fins and giant balanced rocks, according to the NPS.
And that's just from the roads.
According to the NPS, visitors can see even more if they decide to take a hike through the park.
Glacier National Park – Montana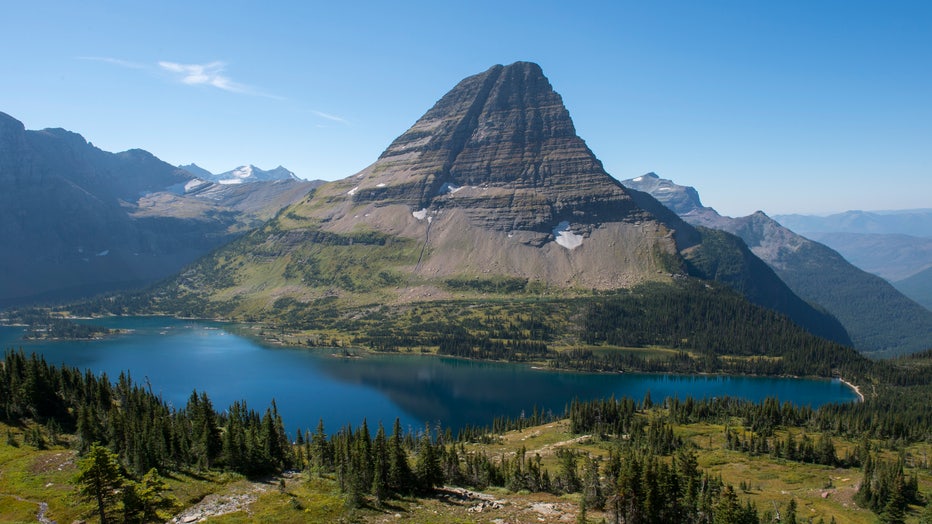 View of Bearhat Mountain above Hidden Lake at Logan Pass in Glacier National Park, Montana, United States. (Photo by Wolfgang Kaehler/LightRocket via Getty Images)
Glacier National Park in Montana features melting glaciers, alpine meadows, carved valleys and spectacular lakes, according to the NPS. 
More than 700 miles of trails are perfect for anyone seeking to explore the wilderness.
SEE THE REMAINS OF A HISTORIC HOSPITAL, CEMETERY THAT WERE FOUND UNDERWATER OFF THE FLORIDA COAST
Haleakalā National Park – Hawaii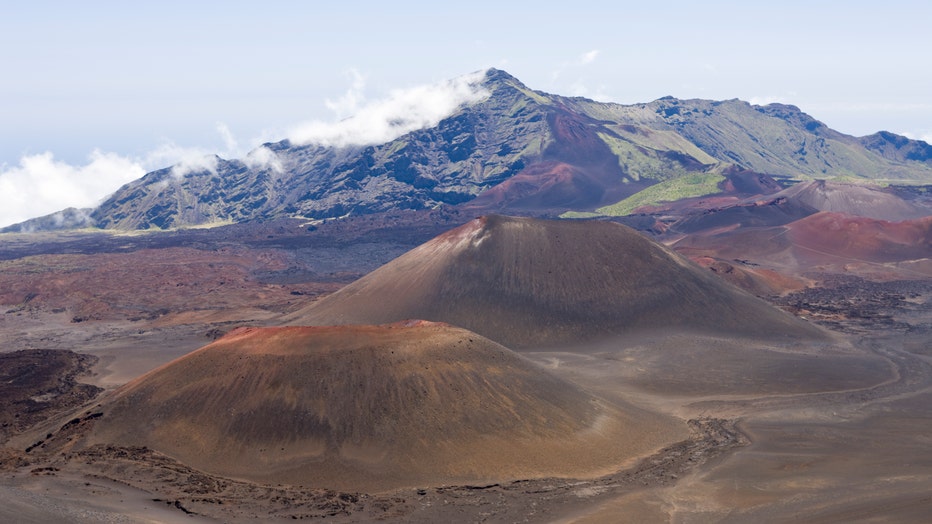 Crater of Haleakala Volcano, Maui, Hawaii, USA (Photo by Reinhard Dirscherl/ullstein bild via Getty Images)
Haleakalā National Park in Hawaii has plenty of opportunities for adventure, fun, sightseeing and solitude, according to the NPS. There are lush rainforests, a rocky coastline and majestic overlooks that can't be missed.
The NPS added that the national park is also home to many endangered species, some of which don't exist anywhere else.
Muir Woods National Monument – California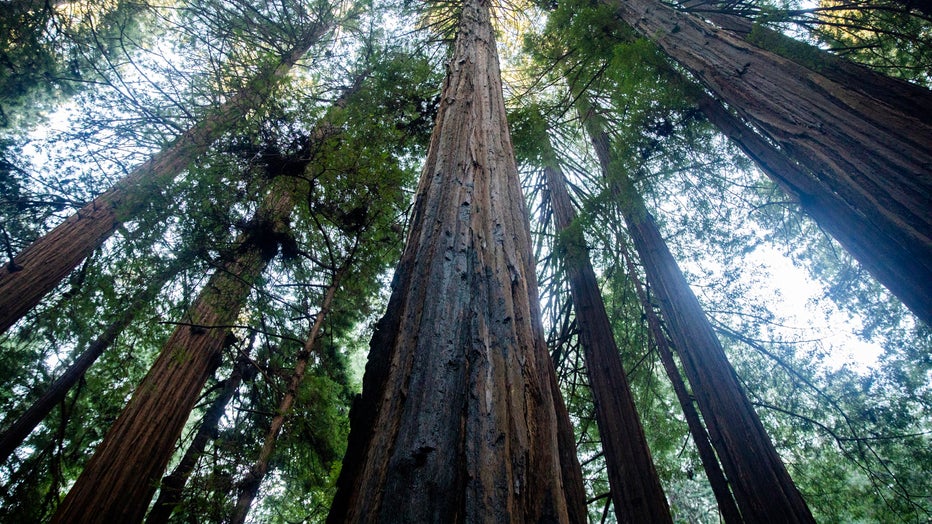 Redwoods stretch up towards the sky at Muir Woods National Monument in Mill Valley, Calif. Monday, Jan. 10, 2022. (Jessica Christian/San Francisco Chronicle via Getty Images)
At Muir Woods National Monument in California, you can walk among stunning old redwoods.
Muir has been federally protected since 1908.
THESE ARE THE DAYS NATIONAL PARKS WILL HAVE FREE ADMISSION IN 2023
Rocky Mountain National Park – Colorado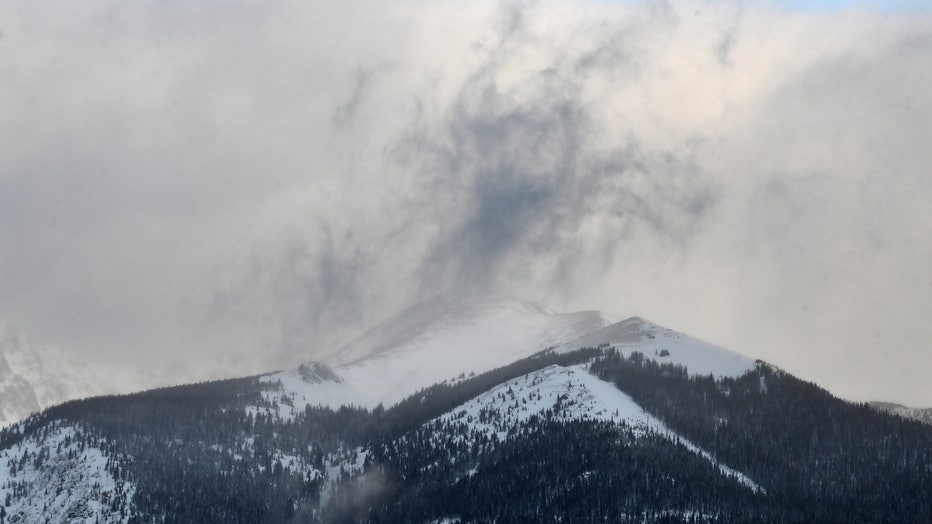 Snow blows from mountains overlooking a snow covered Colorado River in Rocky Mountain National Park on Friday February 25, 2022 in Grand County, CO. (Photo by Matt McClain/The Washington Post via Getty Images)
Rocky Mountain National Park in Colorado has 415 square miles of adventure that host a range of mountain environments, according to the NPS. Check out the meadows in the Montane ecosystem or the alpine lakes and towering mountain peaks.
If you're a fan of hiking, you don't want to miss this park. There are 300 miles of hiking trails that showcase incredible wildlife.
Shenandoah National Park – Virginia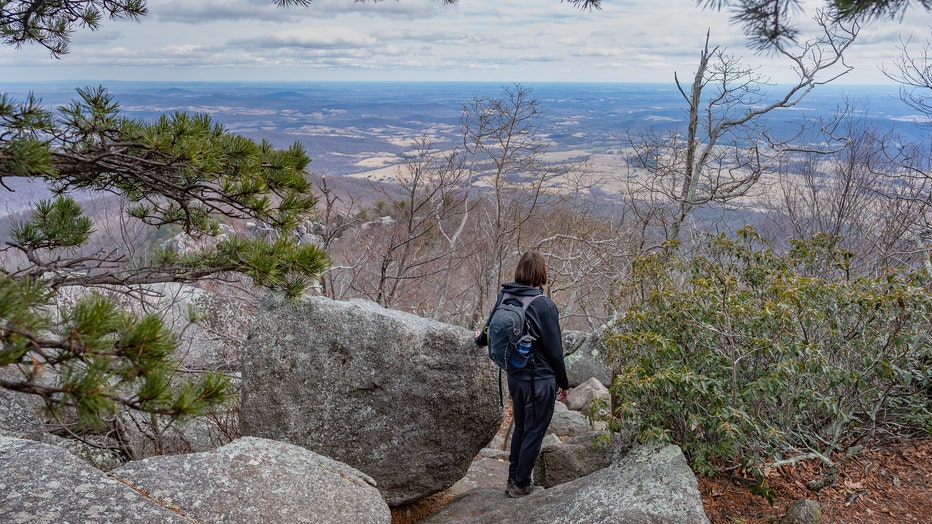 Eric Weyer looks out onto the horizon on Old Rag Mountain in Shenandoah National Park on February 18, 2022. (Photo by Craig Hudson for The Washington Post via Getty Images)
Shenandoah National Park in Virginia is only about 75 miles outside of Washington, D.C., and is bustling with waterfalls, spectacular vistas and fields of wildflowers among the park's 200,000 acres of federally protected land.
THE TOP 10 MOST VISITED US NATIONAL PARKS AND MEMORIALS
Yosemite National Park – California
Yosemite National Park in California was first protected in 1864 and is best known for its stunning waterfalls, but according to the NPS, within the park's nearly 1,200 square miles of beauty, visitors can find valleys, meadows, massive ancient sequoias and a vast wilderness area.
Over the winter, Yosemite National Park was closed to tourists after relentless winter storms dumped more than 15 feet of snow within the park's boundaries. A section of the park was also briefly closed in late April because of concerns over flooding due to snowmelt.
THE MOST POPULAR NATIONAL PARK SITES VISITED DURING THE SPRING
Zion National Park – Utah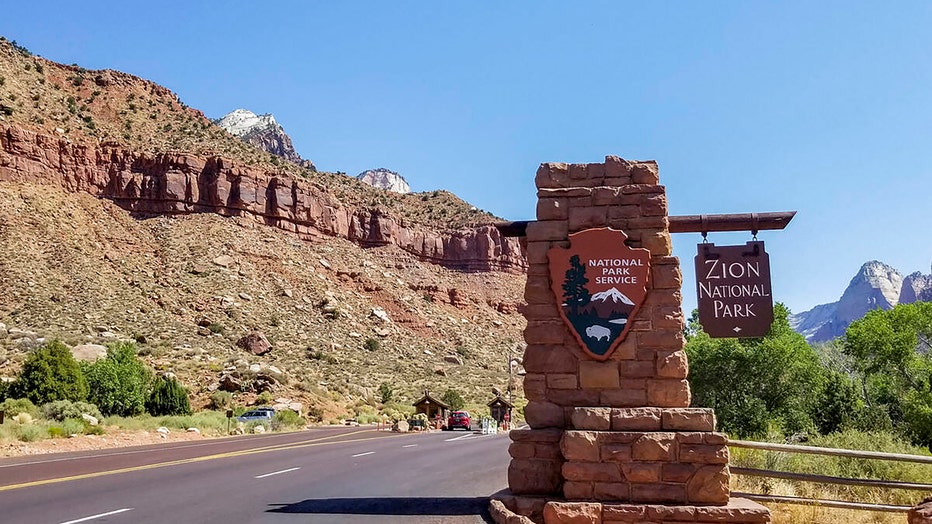 Zion National Park entrance in Utah. (Las Vegas Review-Journal/Tribune News Service via Getty Images)
Zion National Park in Utah was the state's first national park.
Visitors can check out the beautiful, massive sandstone cliffs or explore the wilderness within a narrow slot canyon. According to the NPS, visitors can also see the park's vast array of plants and animals while they take in the rich history and create memories that will last a lifetime.