Toddler, passenger in serious condition following fatal Courtney Campbell crash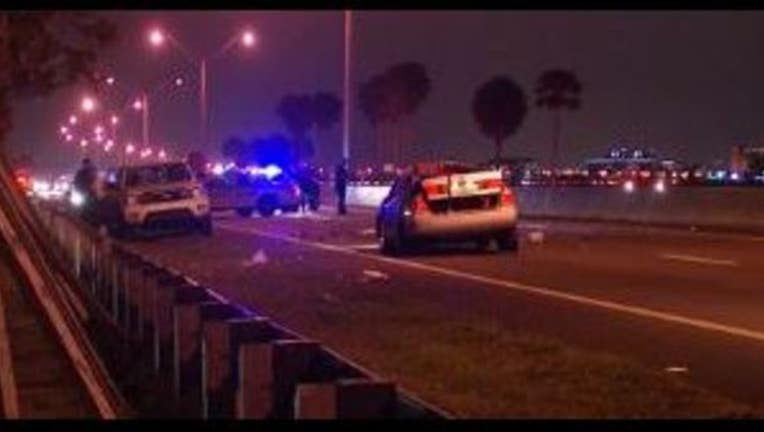 article
TAMPA (FOX 13) - Two passengers, including a 2-year-old girl, are in serious condition and a young woman is dead following a severe crash that shut down the westbound lanes of the Courtney Campbell Causeway Sunday evening.
The Tampa Police Department says the crash happened just before 6:30 p.m. when the driver of the car, 19-year-old Sha-Mhya Hydiah, veered into the concrete barrier of the causeway.
Crash investigators say the car rolled over in the road, and then landed on Hydiah, who was partially ejected from the driver's seat. 
The 2-year-old was also ejected in her car seat, which detectives say was not buckled in properly. 
The other passenger, 20-year-old Marquise Neal, was also seriously injured in the crash. 
All three were rushed to a nearby hospital, where officials say Hydiah passed away.
Marquise and the toddler, who police identified as Zacarin Neal, remain at the hospital in serious condition. 
Police are still looking into what caused the crash.