Tampa police looking for voyeurism suspect
TAMPA, Fla. - Tampa police are on the hunt for a man who was seen on video peering into a woman's home while she was working in sight of the front window.
"I was on work calls, and while I was on the phone with my boss, I saw a Ring notification two minutes prior," stated homeowner Rachael Cronin.
Monday at 7:31 p.m., a man, later identified as Jordan Davis, 27, walked up to her front door and helped himself to a view through her window. 
Eight minutes later, she believes he tested the door knob.
"If it was unlocked, what would he have done next after watching a woman by herself in her home?" she asked.
Ring footage shows a suspect identified as Jordan Davis peering into Rachel Cronin's home. 
At one point, he turns and adjusts his waistband. 
READ: Judge approves motion to exclude bodycam audio in DUI case against Manatee Commissioner George Kruse
By the time she realized he was there, it was almost 7:50 p.m., nearly 20 minutes after he first appeared.
"I told (my boss) to stay on the phone with me and I said, 'Holy heck, for twenty minutes somebody has been watching me on the porch.'"
By the time she went to the door, he was on the sidewalk.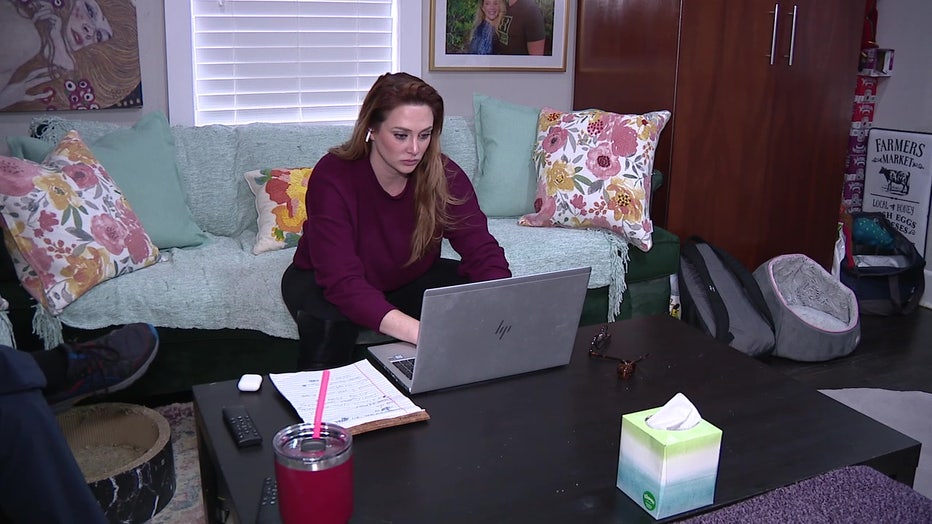 Rachael Cronin says she was working from home when her Ring camera captured a man looking in her window. 
The video shows her yelling at him to leave and never come back.
READ: Jury sides with corrections officer accused of battery after alleged victim testifies
She called the police and officers who came out and found and identified Davis.  
The officer, who TPD says had not yet seen all of the video, initially considered it a trespassing violation, and warned him to stay away.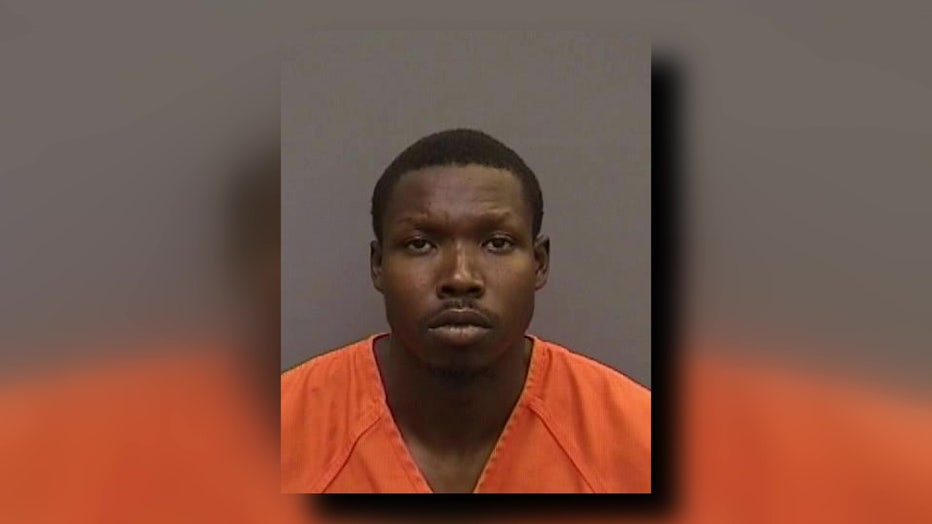 Previous mugshot of Jordan Davis courtesy of the Tampa Police Department. 
Cronin says she's disappointed the officer didn't immediately take him into custody. 
"I felt like nothing had been done," she said.
READ: Arrest made in deadly West Tampa shooting that sparked complaints from businesses, residents on violent crime
After more fully analyzing the video, TPD issued an arrest warrant Thursday on suspicion of voyeurism and loitering, and prowling.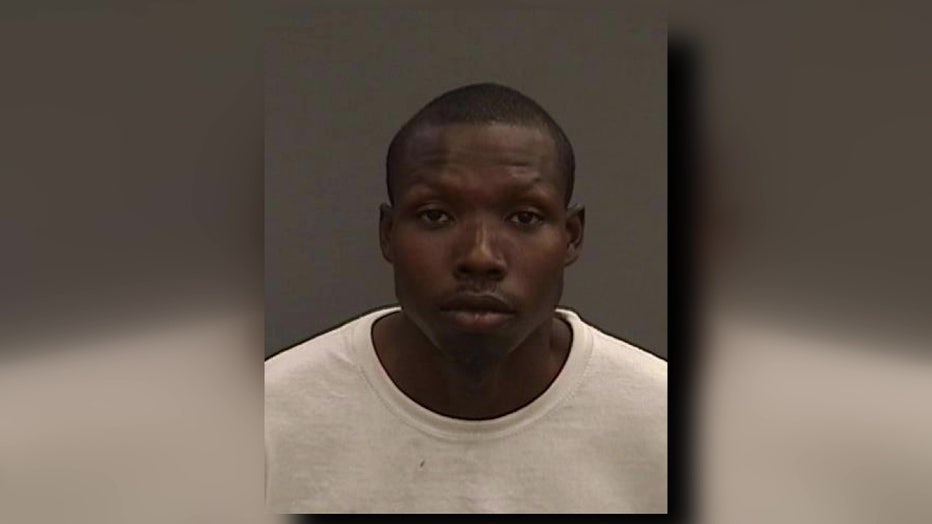 After serving time for burglary, Davis had only been out of jail for six days before this incident.
"We are hoping anyone who sees him will reach out to Tampa police so we can make an arrest and prevent this from happening to anyone else," said Crystal Clark of TPD.
After serving time for burglary, Davis had only been out of jail for six days before this incident.
"He needs help and he needs to be in a facility where he is not going to do this to somebody else," said Cronin.