TPD: Wrong-way drunk driver kills ride share driver, passenger on the way to airport
TAMPA, Fla. - Police say a motorist driving the wrong way crashed into a rideshare vehicle, killing both the driver and passenger as they headed to Tampa International Airport.
Investigators said 30-year-old Alexander Jacobson was driving the wrong way, heading south on the entrance ramp into the airport, around 3 a.m. Sunday morning.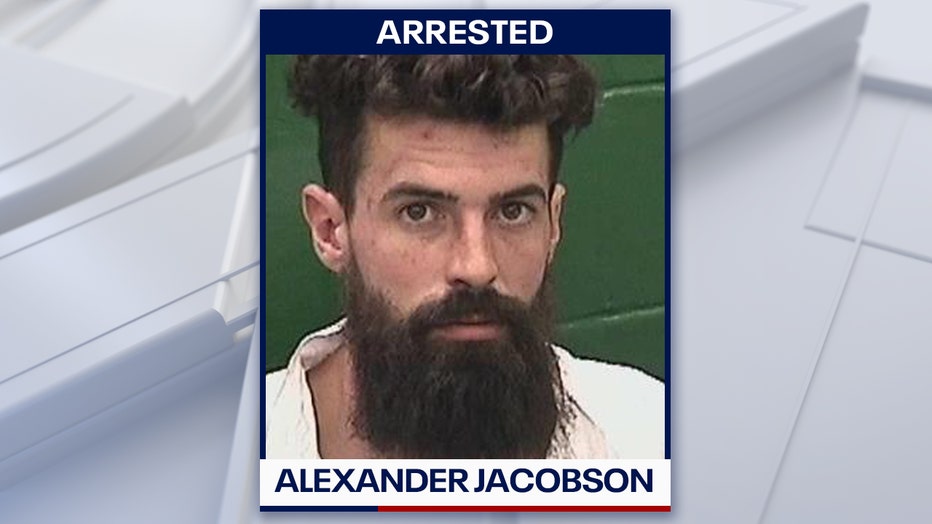 That's when police said he crashed into the rideshare vehicle, killing both the driver and passenger at the scene.
The names of the victims have not been released.
Officers said Jacobson showed signs of impairment following the crash and, post-Miranda, stated that he had "two IPA beers about four hours ago" at a bar in Ybor City. He has been charged with two counts of DUI manslaughter and two counts of vehicular homicide.
In court Monday, Jacobson sat in a wheelchair and answered questions through a sign language interpreter. He hoped to get out of jail on bond and his Hillsborough County Public Defender Whitney Scott argued for his release.
"We ask that he be allowed to go home, if he is able to bond out, and that the court set a reasonable bond that he could afford," said Scott.
Hillsborough County Prosecutor Tony Falcone pushed back, saying the results of the alcohol blood test were still pending.
"The defendant struck the victim's vehicle head-on resulting in two fatalities," Falcone told the court. "[The] defendant was observed to be impaired. His blood was drawn and were obtained and the reading from the blood draw is still pending."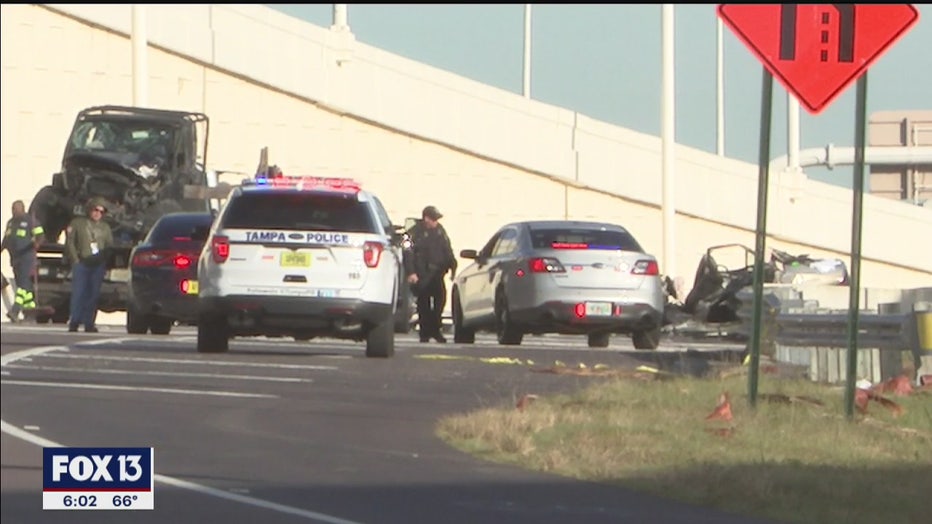 Records show Jacobson was cited for causing a crash in Orlando last March. In Sunday's deadly crash, a police report shows Jacobson may have been celebrating Gasparilla earlier that day.
Hillsborough Circuit Judge Catherine Catlin pointed out, "according to the criminal report affidavit, he had Gasparilla beads and a band, and here we are, post-Gasparilla."
Judge Catlin gave Jacobson a bond of $150,000. He is not allowed to go to bars or drink but is allowed to drive.
Jacobson faces two counts of vehicular homicide and two counts of DUI manslaughter.