Troopers investigate deadly crash in Seminole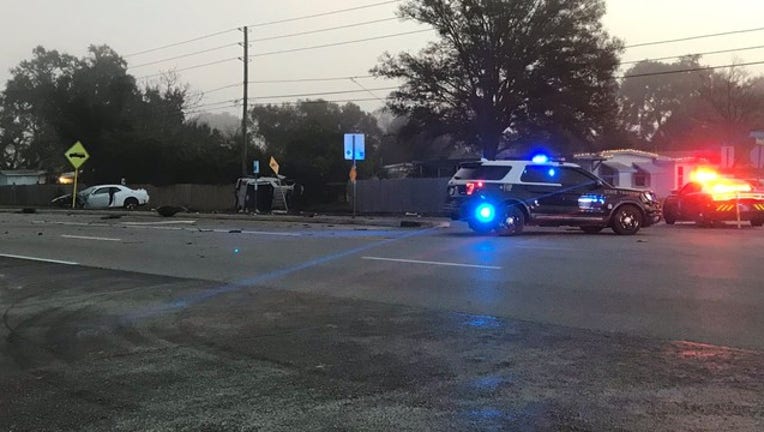 SEMINOLE, Fla. (FOX 13) - The Florida Highway Patrol is investigating a deadly crash that happened in Seminole early Sunday morning.
Troopers said 56-year-old Robert Fournier was driving a Dodge Challenger when he attempted to make a left turn from Starkey Road onto Magnolia Drive around 3 a.m. 
Fournier's car was struck by an oncoming northbound vehicle, a Lincoln pickup truck. 
FHP said Fournier was killed in the crash.
The driver of the pickup truck, a 50-year-old man, is in critical condition. A passenger in the pickup truck was seriously injured.