Troopers investigate fatal motorcycle crash on I-275 in Tampa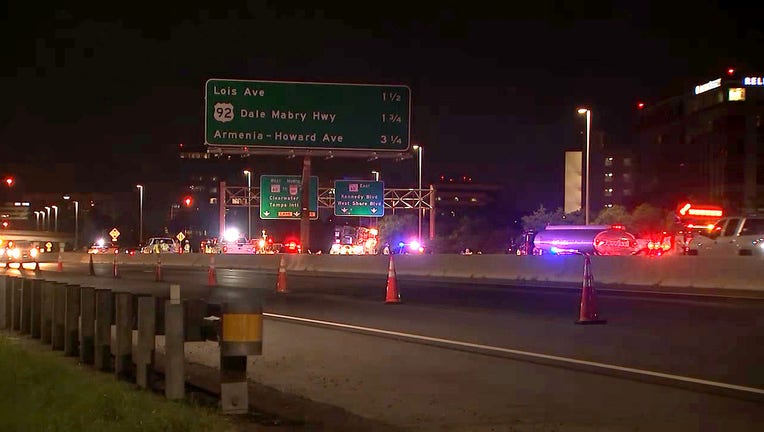 TAMPA, Fla. - A 23-year-old man from Largo died following a Thursday morning crash involving a tractor-trailer.
Florida Highway Patrol troopers said the man was speeding on a motorcycle in the northbound lanes of Interstate 275. Then, he overtook and collided into the rear of a tractor-trailor, which was heading north in the center lane.
The crash occurred around 2:48 a.m. Thursday. Troopers said the motorcyclist died at the scene.
Troopers closed the northbound lanes near the Kennedy Boulevard exit for about three hours, but all lanes reopened by 5:30 a.m.