Troopers: Truck spewed gravel on Selmon Connector, kept going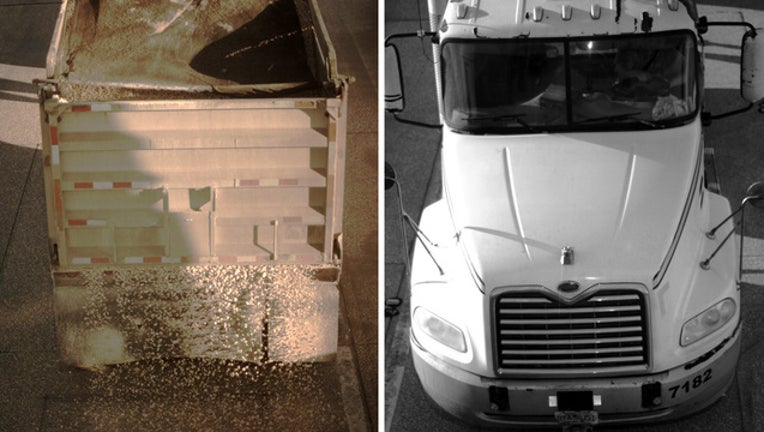 TAMPA, Fla. (FOX 13) - The northbound lanes of the Selmon Crosstown Connector are closed after a gravel truck dropped part of its load and left the scene, troopers say, leaving several crashes in its wake.
According to the Florida Highway Patrol, the dump truck dropped gravel on the roadway between the Selmon and Interstate 4. Surveillance photos shared by FHP showed the truck raining gravel from its tailgate as it drove.
At some point, the driver apparently realized that was happening.
"To the driver who stopped, got out, looked at the gravel, and drove off, FHP will be with you shortly as soon as we clean up your mess," an agency spokesperson tweeted.
That mess caused several crashes, but there was no immediate word of any serious injuries.
The closure is causing traffic to back up onto the westbound lanes of the Selmon.
Without elaborating, troopers later said they had identified the trucking company and the driver returned to the scene.