Trump to meet Obama at White House today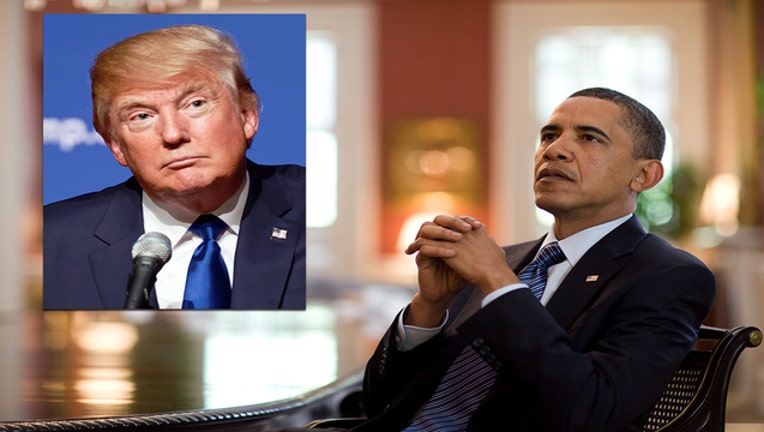 article
WASHINGTON (AP) - President Barack Obama meets at the White House today with President-elect Donald Trump to prepare Trump for the transition of power.
The White House says that at the same time, first lady Michelle Obama will be meeting with Melania Trump. Obama's meeting with Trump will be in the Oval Office. Mrs. Obama and Mrs. Trump will meet in the White House residence.
President Barack Obama says he's instructing his team to make sure there is a peaceful transfer of power to Donald Trump. He spoke Wednesday in the White House's Rose Garden following Trump's upset victory in Tuesday's presidential election.

Obama noted that he and Trump have had big differences. Trump promises to repeal many of Obama's achievements over the past eight years. Obama had warned voters that if Trump were to win, "all that progress goes down the drain."

Now, Obama said "we all want what's best for this country." He said the point is that we all go forward with a presumption of good faith in all citizens. He says that's how the country has moved forward and he's confident that the incredible American journey will continue.
President Obama says he was heartened by President-elect Donald Trump's call for unity.

Speaking Wednesday at the White House, Obama said the campaign was long and hard fought and that while a lot of Americans are feeling exultant, others are not.

He said everyone is sad when their side loses an election. But, resorting to sports analogies, Obama said "we're actually all on one team" and we're in an intramural scrimmage.

He said all Americans should want what's best for the country.

In his acceptance speech, Trump called for the country to "bind the wounds of division."