Two-alarm fire rips through Ruskin furniture shop
RUSKIN, Fla. - Several firefighters battled a two-alarm fire at a Ruskin furntiure store on Tuesday afternoon.
Officials said Wild Bill's Furniture Store on U.S. Highway 41 is a total loss after crews spent 90 minutes trying to douse the flames.
Only one person was treated for minor injuries, and no firefighters were injured, officials said.
A witness told FOX 13 how he ran in the store just before it got too bad to make sure there was no one inside. Indeed, firefighters said everyone made it out OK.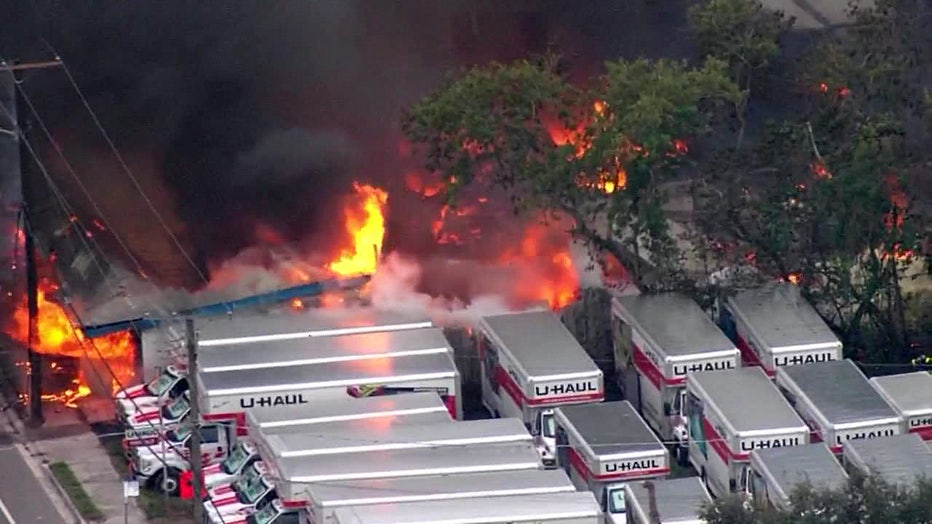 "We were four or five hundred feet away from the building," said witness Marco Cepeda. "We could still feel the flames hitting our faces. It was intense. We have never seen anything like it. It was wild."
Crews were able to put out hot spots by using high pressure water to overturn the parts of the metal roof and hit the wooden furniture underneath.
"We worked really hard to make sure it didn't spread to that area for fear of any combustibles," said Eric Seidel of Hillsborough County Fire Rescue. "Especially in the trucks and the gas tanks."
Firefighters are trying to pinpoint a cause of the blaze.
The owner of the store did not want to speak with the media, saying he was too distraught.