Tampa police arrest hit-and-run driver following deadly scooter crash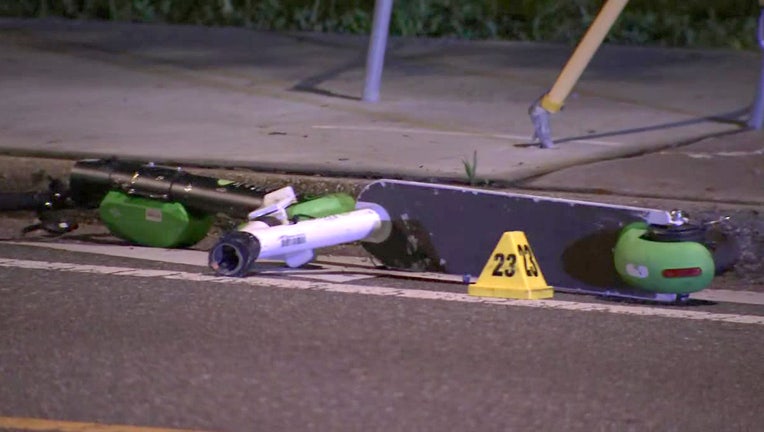 TAMPA, Fla. - A 23-year-old was arrested after fleeing from an early-morning crash in Ybor City that killed one and seriously injured another, police said.
Just hours after the deadly crash, Tampa police arrested Jenalone Sisavat. The crash occurred around 2:40 a.m. Investigators said a man and woman were traveling west on East Palm Avenue while riding a scooter. Meanwhile, Sisavat was heading north on Nebraska Avenue, approaching the Palm Ave. intersection.
Police said the scooter entered the path of Sisavat's silver 2002 Acura sedan, and both riders were thrown from the scooter. They said Sisavat did not run a red light when the collision occurred. 
Investigators said the driver didn't stop to render aid to the man or woman, and drove away.
Both were taken to a nearby hospital with serious injuries. The male has since passed away. Neither were publicly identified by police.
Sisavat faces charges of leaving the scene of the crash.