UCF basketball player accused of attacking roommate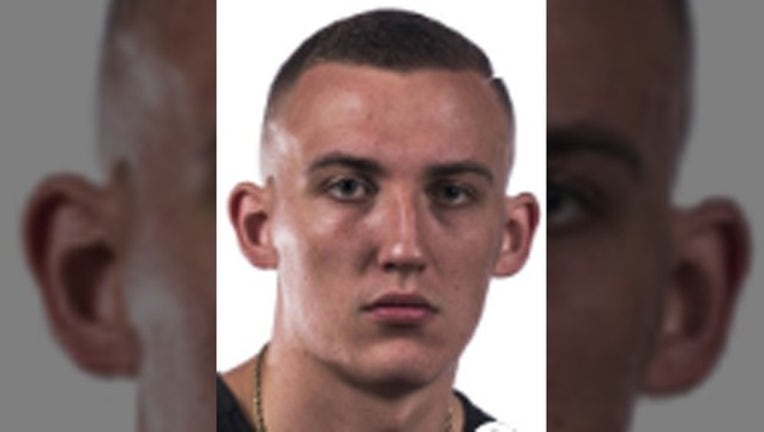 article
ORANGE COUNTY, Fla. (WOFL FOX 35) - A student at the University of Central Florida was arrested after deputies say he attacked his roommate for not saying 'hi' to him at a tailgating party. 
The Orange County Sheriff's Office says that a deputy responded to the University House Apartments on North Alafaya Trail on Saturday in reference to a battery. Upon arrival, the deputy spoke with the victim, Brandon Alan Algin. 
According to the report, Brandon told the deputy that he and his friend, Hayden Anthony Freeman, went to his apartment to change clothes. The report says while there, Brandon's roommate, Rokas Ulvydas, entered and began yelling "when you see me, you acknowledge me and say hello." The arrest affidavit then says that Rokas grabbed Brandon by the back of the neck and continued to yell "if you don't say hi to me, I'll [expletive] kill you, you know who I am." 
According to the affidavit, Brandon continued to speak to the deputy, telling him that Rokas then turned him and put both his hands around the front of his neck, while pinning him against the bedroom door. The report says Rokas threw Brandon towards a dresser, causing him to fall. Rokas left after this. 
The arrest affidavit says that Brandon told the deputy that Rokas was upset because he and Hayden saw him at a tailgating party and did not say anything to him. He also said that he is "afraid" of Rokas due to his "aggressive behavior." 
The report says the deputy confirmed that Brandon had injuries consistent with his story. This includes a small circular scrape on his right knee and a small scratch to left side of his neck. Brandon declined medical attention.
Rokas was placed under arrest for battery. Rokas is not a citizen of the United States and is on a school Visa from Lithuania, states the arrest affidavit. Rokas also is a forward for the UCF basketball team.