Unidentified bicyclist critically injured in hit-and-run in Gibsonton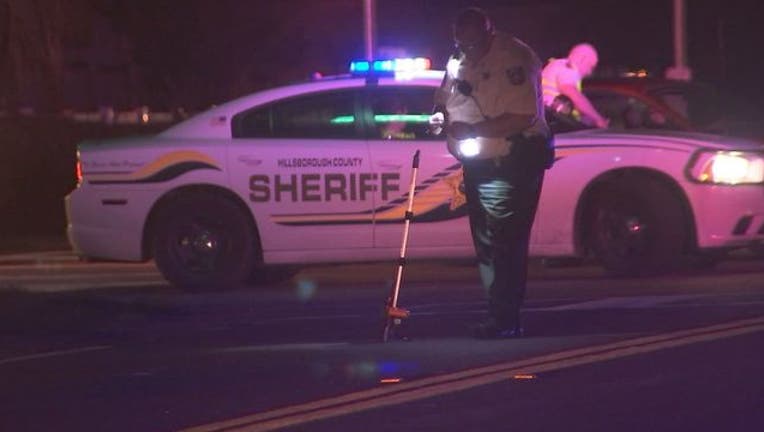 GIBSONTON (FOX 13) - A bicyclist was critically injured in a hit-and-run crash in Hillsborough County Wednesday night.  The driver who fled the scene was arrested a short time later, but police are still trying to identify the bicyclist.
The Hillsborough County Sheriff's Office says 27-year-old Jammie Castellano, of Riverview, hit a bicyclist who was crossing Symmes Road in Gibsonton.
Witnesses told investigators the bicyclist was ejected and Castellano fled the scene.
HCSO says a witness followed Castellano to Cujoe Lane, where he allegedly jumped from his vehicle and hid nearby.
He was located and taken into custody.
The bicyclist was taken to Tampa General Hospital. 
Castellano faces charges of leaving the scene of a crash with serious injuries and driving with a suspended license.