USF ROTC cadets on mission to help the hungry
TAMPA, Fla. - On Friday, ROTC cadets at the University of South Florida took on a unique mission: a four-mile training ruck with a pack loaded full of non-perishable food items.
The supplies not only gave the cadets a great workout, but they'll also help feed and clothe people in need throughout the Bay Area. 
The donations are on the way to Feeding Tampa Bay and New Beginnings of Tampa Bay, a non-profit that helps veterans experiencing homelessness.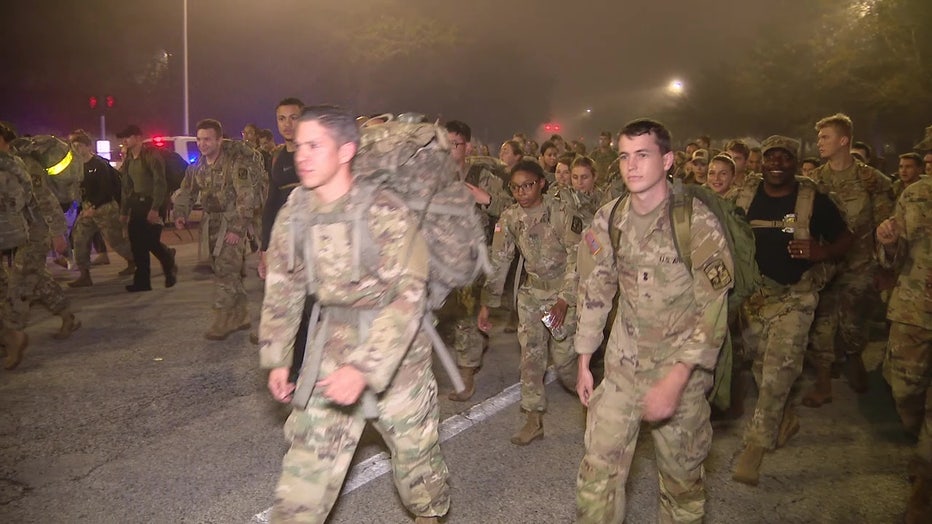 USF ROTC students are marching with ruck sacks full of food to Bay Area charities. 
"It makes a really large impact in our community because hunger is one of the biggest issues in Tampa Bay, as well as homelessness. This goes a long way to Feeding Tampa Bay and to helping out vets with New Beginnings," said Cadet Andrew Davis. 
READ: 'Waffle House Challenge' helps Pinellas realtors raise money for hungry kids
Skyrocketing food prices have left many struggling to afford groceries.
"Those staple items that we see in the grocery store, like a box of cereal, that's almost doubled in price. We're looking at huge increases, especially in the Tampa Bay Area, for inflation on food. The middle class is in our line now," said Community Food Pantry Director Monica Wilson.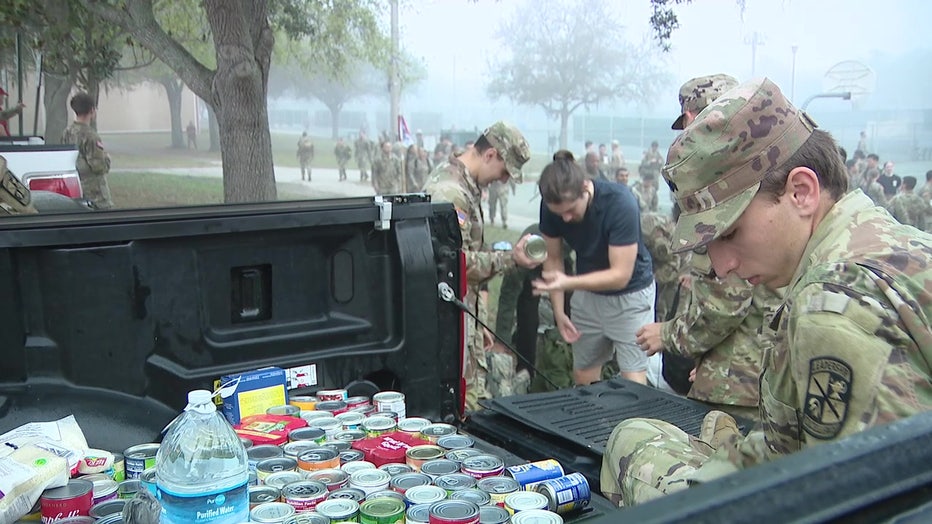 USF ROTC students pack ruck sacks full of food to take help feed the hungry. 
Wilson says the number of people turning to the Community Food Pantry has doubled since the pandemic began three years ago and Friday's ruck should help.
The cadets brought in more than 500 pounds of non-perishable goods for Feeding Tampa Bay and more than 450 clothing items for New Beginnings of Tampa Bay.