Vehicle crashes into home day care in Lakeland; 4 taken to hospital "as precaution"
LAKELAND, Fla. - Three children and an adult were taken to the hospital after a vehicle crashed into a home day care, according to the Lakeland Fire Department.
In a tweet, Lakeland FD said it happened near 7th Street Park. The children were flown to area hospitals. The adult was ground transported by Polk Fire Rescue crews. 
The three kids have been stabilized and are expected to make it, but their conditions were not released. One child inside was uninjured.
Four kids under two were inside when the car went roaring through the closed garage door. Kids' playthings were strewn about in the area of the home that had been converted from a garage to a play space.
Lakeland Fire says an elderly driver apparently got confused and crashed into the home. It's unclear she has any connection with the day care. She was also taken to the hospital.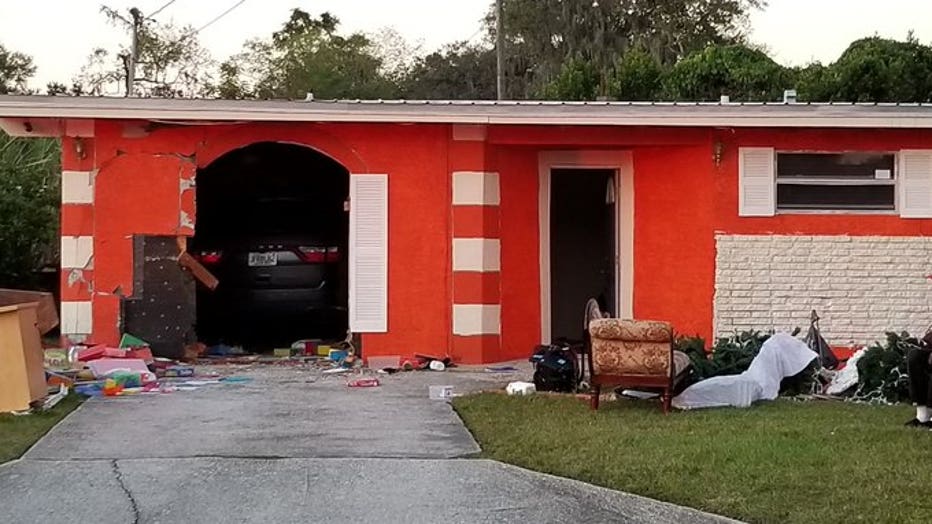 (Lakeland Fire Department)