Venice Municipal Airport repairs underway on extensive damages from Hurricane Ian
VENICE, Fla. - After Hurricane Ian passed, you could see the damage to the Venice Municipal Airport from the sky. Hangars with planes inside had been destroyed. 
"With Irma we didn't have anything like that, but this storm was one of a kind," said Venice Municipal Airport Director Mark Cervasio.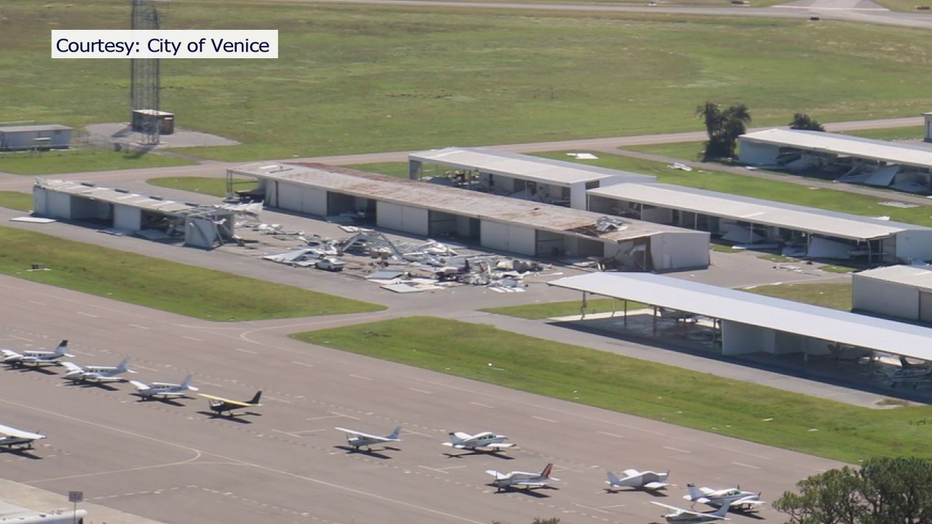 Cervasio said that the hangar had to be taken down due to the extensive damage. Where it once stood, others remain with missing doors and damage to their roofs or frames. 
READ: Boaters urged to be prepared for changes on Venice waterways due to Hurricane Ian impacts
"The doors either blew off or blew in," he said.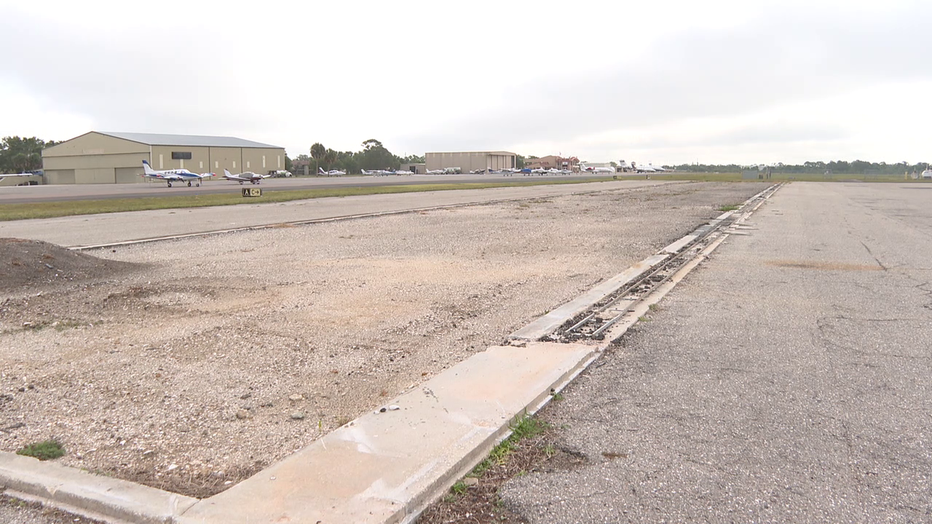 The rotating beacon, marking the location of the airport to pilots landing at night was just reinstalled. Out of 178 hangars, 64 lost their doors in the storm. 
"The building corners suffered damage, and I think that's where the wind came whipping around," said Cervasio.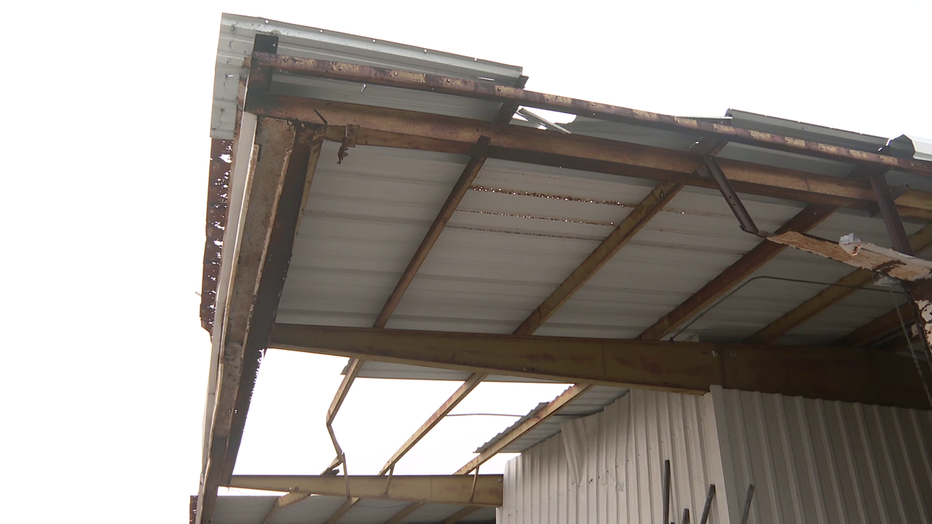 The City of Venice's insurance recovery manager has approved a $5 million contract to Gulfstream Construction. That will include the completion of all the repairs and rebuilding on site. 
MORE: Venice Theatre hopes to reopen main stage by Summer 2024 after Hurricane Ian destruction
The first phase of the repairs will include replacing the hangar now gone and repairs to three additional ones. Over the next few months, work will continue from there. 
"It hasn't been easy. There's only so many contractors and workers to go around and repair all of this stuff. So that's been a difficulty also, but we are really excited things are kicking off," said Cervasio. 
After nearly eight months of waiting, the airport is ready to get back to normal.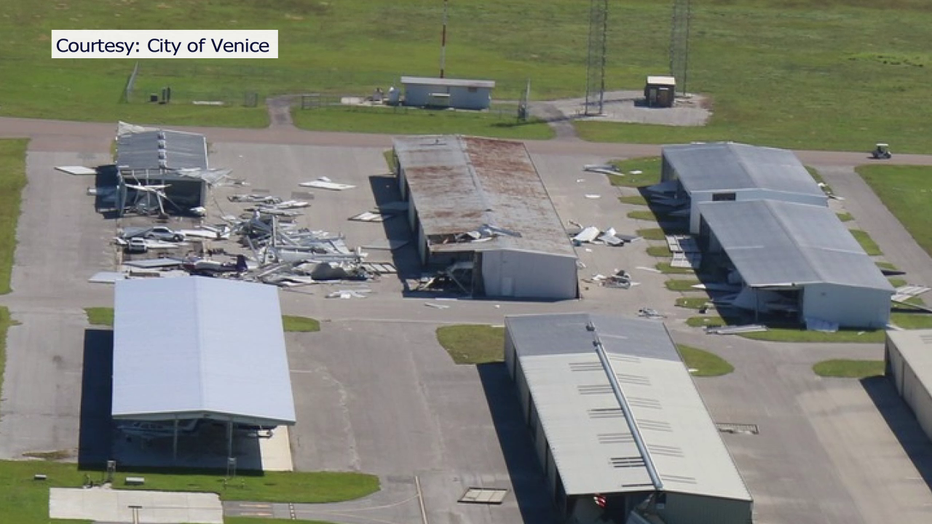 "The part was the cleanup and that was kind of the catch your breath from that. Now, it's been the effort to get it all together," he said. 
As areas of the airport are being worked on, they'll be fenced off to keep pilots and any air traffic safe.