Veterinarian at ZooTampa finds joy in making sure baby animals stay healthy
TAMPA, Fla. - From orangutans and rhinos to penguins and hippos, getting to meet cute, new babies at the zoo is an experience everyone loves.
"One of my favorite things is little baby animals. Who doesn't love them?" said Melissa Nau, veterinarian and Director of Animal Health at ZooTampa at Lowry Park.
To all the animal-lovers out there, Melissa's job is one to envy. Dr. Nau closely monitors all types of animals at ZooTampa as they advance through pregnancy.
Recently, she was giving Hadiah an ultrasound. The 16-year-old orangutan is pregnant with her second child.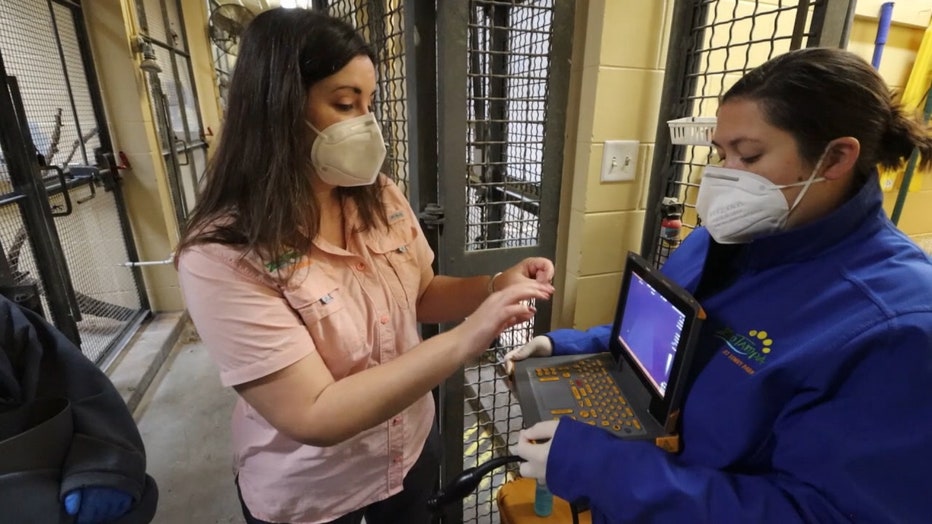 "There's a lot of limbs everywhere today, so I think they are getting long," she said.
But Dr. Nau explained, in a perfect scenario, she will have little impact on the birthing process.
"We want them to have this natural experience of being pregnant and a natural experience of having a baby. It's important to their behavior and to their medical health and to their overall well-being," she said.
READ: ZooTampa's Stingray Bay will return with 'reimagined' touch tank after stingray deaths
She said her job is even easier when an animal takes part in their own healthcare, like orangutans.
"It's a lot of fun for our orangutan, Hadiah, to come over and participate with us and give us her belly, so we can ultrasound. She really likes the gel," Dr. Nau said. "She finds it rewarding."
Dr. Nau said one of her most memorable experiences came last summer, when she was present for the birth of Ruby, a southern white rhino.
"The doctor side of me is watching to make sure everything is OK," she recalled, "but the other side of me is just absolutely in awe of watching this happen."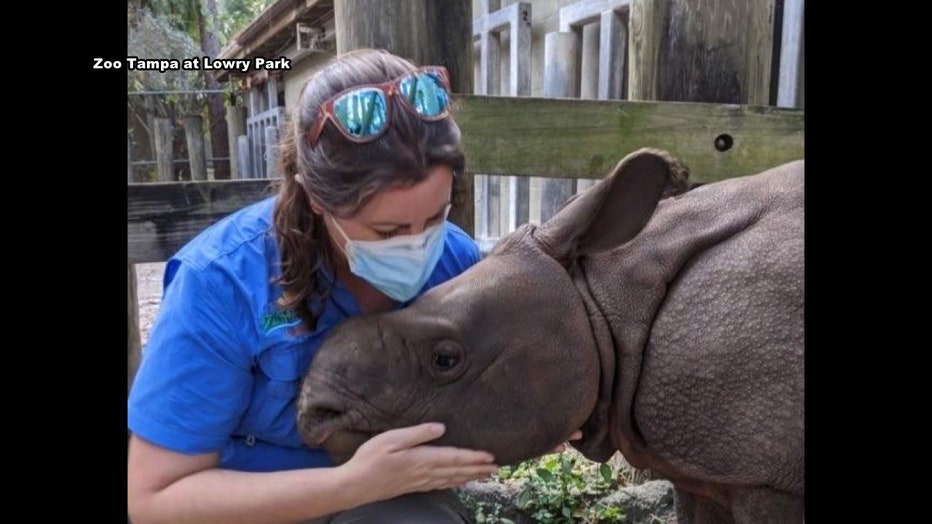 She's been with ZooTampa for four years, but her journey here started long before that.
"Ever since I was about 12," Dr. Nau explained, "I wanted to be a zoo vet, so there was never anything else."