VIDEO: Uber Driver cruises through 240 consecutive green lights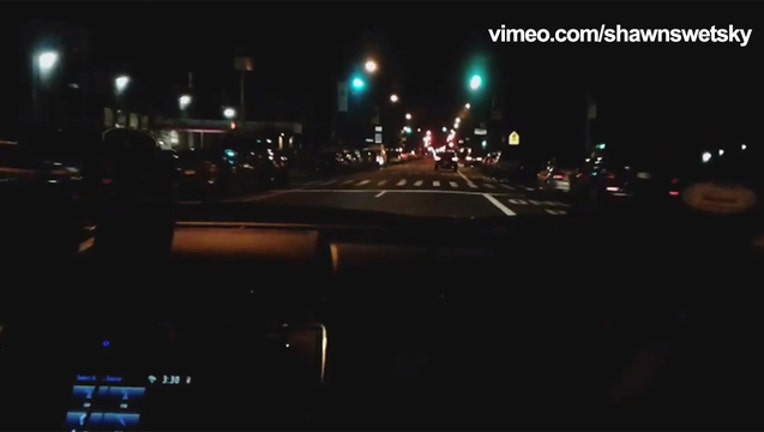 article
NEW YORK (AP) -- A New York City Uber driver is boasting that he drove through 240 green traffic lights before hitting a red light.
Noah Forman achieved the feat during a 27-minute drive through Manhattan that started at around 3:30 a.m. on Dec. 6. Forman recorded his early-morning journey on video.
Noah hits 240 green lights. from Shawn Swetsky - Post Producer on Vimeo.
The recording shows him slowing to a crawl on some blocks to avoid hitting a red, and taking numerous turns to avoid having his path forward blocked.
"It seems like you go with where the lights take you," Forman told the Daily News. "The minute I think too hard and I veer off course, I just get hit with a red light somewhere."
The city Department of Transportation didn't immediately respond to a query about the viability of his claim.
It's the second time that Forman has attempted catching consecutive green lights. Two years ago, he said he hit 186 green lights in a row.
His latest drive began in Harlem and ended on the Lower East Side when he hit his first red light.
Forman said he would eventually like to double his record.
"I would love to take it further," he told the News. "Not any time soon. Maybe in a year or two, see if I could get 500."