WATCH: Berry College on 'eggwatch' for second egg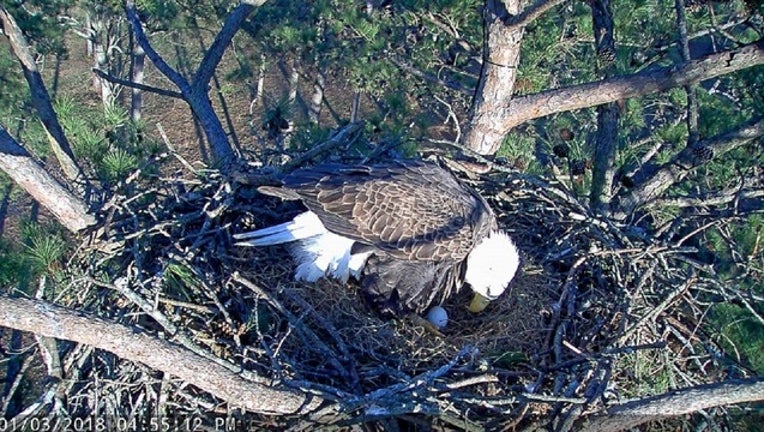 article
FLOYD COUNTY, Ga. - The eagles at Berry College in Floyd County in northwest Georgia are expecting again!
App users: View full article here
An egg was spotted around 4:45 p.m. Wednesday in the nest, that's exactly one year to the day in 2017 when she laid her eggs.
Typically, two eggs are laid, so the folk at Berry College are on "eggwatch" for the next few days.
If the egg is successfully hatched, it will be the tenth eaglet this female eagle has produced in the school's nest.
WATCH LIVE: Berry College's eagle cameras