WATCH: Pastors spread kindness one dollar at a time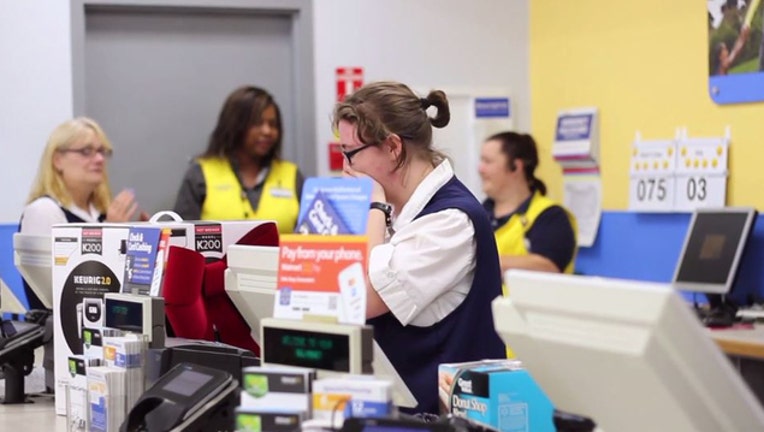 article
OCALA, Fla. - An Ocala church is spreading joy this Christmas season and showing just how far a dollar can go.
The pastor at the Church of the Springs asked his congregation to bring just one single dollar with them to donate. Together, all the dollars allowed two pastors, Bryan Roe and Jacob Sylvia, to spread kindness randomly and intentionally throughout the community by paying for people's groceries and gas.
There were hugs and many tears as the pastors approached unsuspecting customers and asked to pay for their bills.
At the end of the video, Pastor Bryan took a Keurig up to the service desk at a Walmart and asked the cashier if it looked familiar. He then shared with her that not only was it paid for, but he knew of the troubles she was going through with the recent passing of her father, and he gave her a $500 gift card to make the season more bearable. 
He shared with her that when a random stranger heard the story, they kicked in another $100, too. 
The worker, named Megan, not only breaks down into tears, but her coworkers do, too.
The acts of kindness were part of the church's initiative called, "Intentional Christmas."
"We thought it would be a great way to give back to our community at Christmas time," said Luke Sylvia, the lead pastor's son.  
WATCH THE FULL VIDEO BELOW (mobile users click here):