West Virginia leads nation in drug overdose death rate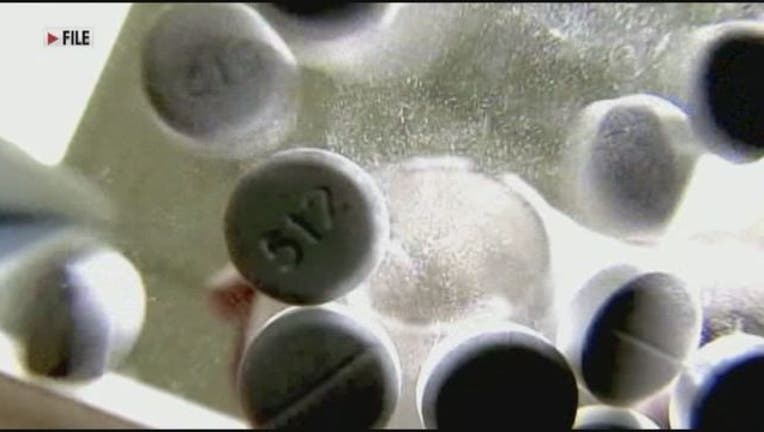 article
CHARLESTON, W.Va. (FOX 13) - West Virginia still leads the nation in the rate of drug overdose deaths.
According to the latest data from the Centers for Disease Control and Prevention, the age-adjusted rate of drug overdose deaths in West Virginia was 52 per 100,000 in 2016, the Register-Herald reported.
Ohio just edged ahead of New Hampshire in 2016, coming in second with a rate of 39.1 deaths per 100,000. New Hampshire dropped to third place with a rate of 39 drug overdose deaths per 100,000.
The CDC said there were more than 63,000 drug overdose deaths in the U.S. in 2016. Overall, the age-adjusted rate of deaths grew 21 percent from 2015 to 2016, increasing from 16.3 per 100,000 in 2015 to 19.8 per 100,000 in 2016.
Of those 63,000 drug overdose deaths in 2016, it was determined that the deadliest drug was synthetic opioid fentanyl, which was linked to 19,400 deaths.
The data indicated that drug overdose deaths connected to synthetic opioids doubled in just 12 months, growing from 3.1 deaths per 100,000 people in 2015 to 6.2 per 100,000 in 2016.
In a press release, U.S. Senator Joe Manchin (D-WV), advocated for quadrupling of addiction prevention efforts as well as increases in preventing overdose deaths and treatment opportunities. He also urged his fellow congressmen to pass his LifeBOAT Act.
The LifeBOAT Act aims to place a one-cent fee on every milligram of opioid produced, thus creating a permanent way to fund treatment centers. It's estimated that if hte bill passes, it would collect about $2 billion a year in fees.
"Despite my best efforts to work with congressional leadership and two administrations for nearly a decade, our country still cannot properly combat an epidemic that is ravaging our nation and that will change every aspect of our society for generations to come," Manchin said in the release.
He said that it is now necessary to focus efforts on rehabilitation, in part to help people with substance abuse problems "become a contributing member of society."
"For too long," he said, "we have focused on Band-Aid solutions as this crisis has compounded into too many societal issues to count."