What to know now that the COVID-19 global health emergency has ended
TAMPA, Fla. - On Thursday, the COVID-19 public health emergency ends, and so do many pandemic-related measures.
It comes days after the World Health Organization announced that COVID-19 is no longer a global health emergency.
When it comes to health coverage changes, it depends on people's health insurance plans. Insurance companies won't have to cover COVID at-home tests. Right now, people are eligible for eight free tests per month. The average cost is $10 to $40 per box.
If people have Medicaid, they'll still be able to get free at-home COVID tests. The CDC says medication like Paxlovid that helps prevent severe COVID will remain free while supplies last. After that, medication manufacturers and health insurance plans will decide the price.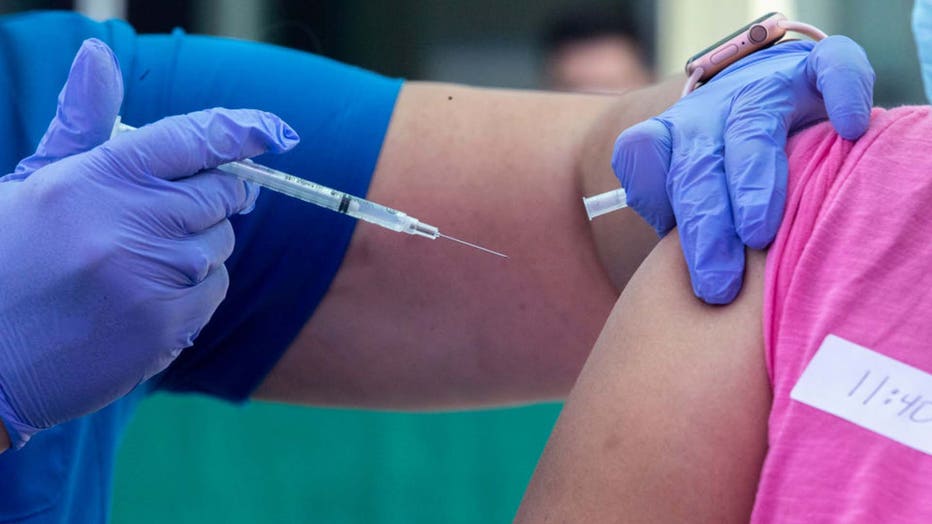 FILE - RN inoculates a woman at a COVID-19 vaccine.
Many plans will continue to cover the COVID-19 vaccine at no cost from an in-network provider. Providers can charge you if you get the vaccine from a provider that's not in your health plan's network.
RELATED: WHO says COVID-19 pandemic no longer global emergency
Vaccine requirements for federal workers and contractors also ends with the public health emergency ending. International travelers won't have to show proof that they're vaccinated to get into the United States as well.
The U.S. Department of Labor says you could see changes go into effect as soon as Friday, May 12. It recommends contacting your insurance company to see what changes may occur and when, though.