What's next for solar in Florida?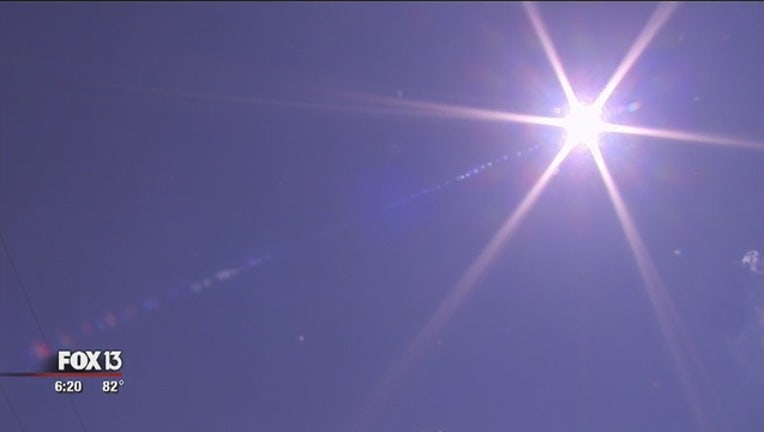 article
TALLAHASSEE (NSF) - Opponents of a solar energy ballot initiative that failed at the polls Tuesday said they haven't decided whether to revive their rival initiative, which was waylaid nearly a year ago by utility giants in the state.
The "Consumers for Smart Solar" proposal, Amendment 1 on Tuesday's ballot, received support from nearly 51 percent of voters, short of the 60 percent approval needed for passage. The failure came after supporters, including four major utilities, spent $25.47 million to try to pass the measure.
For supporters, the vote brought disappointment, along with comfort that they kept the rival initiative by the group "Floridians for Solar Choice" off the ballot.
Floridians for Solar Choice, the most vocal opponent of Amendment 1, put aside its effort in January after falling behind in qualifying for the November ballot. The coalition had also become engaged in a contract dispute with a petition-gathering firm as it competed for signatures with Consumers for Smart Solar.
But with the demise of Amendment 1 on Tuesday, Stephen Smith, a member of the Floridians for Solar Choice coalition, said the constitutional amendment route isn't currently a focus of his group.
"We have not made that decision yet," said Smith, who also is executive director of the Southern Alliance for Clean Energy. "The ballot for 2018 is still an option and we reserve the option."
The Floridians for Solar Choice initiative would have sought to allow businesses to generate and sell up to two megawatts of solar power to customers on the same or neighboring properties.
Part of any calculations on reviving the Floridians for Solar Choice proposal will include the $20.2 million that four major utilities --- Duke Energy, Florida Power & Light, Gulf Power and Tampa Electric Co. --- pumped into trying to pass Amendment 1.
"We could take on the ballot in '18, and they will be very aggressive," Smith said. "We know they are very, very concerned about elements of our proposal."
Backers of Amendment 1 took some solace that more than 50 percent of voters supported the proposed constitutional amendment Tuesday and that the effort served its purpose as a counter to the Floridians for Solar Choice proposal.
"This campaign's purpose was to offer a sensible and fair way to grow the use of solar in Florida as an alternative to our opponent's amendment, which failed to make the ballot," Consumers for Smart Solar spokeswoman Sarah Bascom said in a prepared statement late Tuesday.
Alys Daly, a spokeswoman for Florida Power & Light, said Wednesday she couldn't speculate about what the company would do if Floridians for Solar Choice revives its ballot proposal. But she was more direct on the original intent of the Consumers for Smart Solar amendment.
"We're proud that the Smart Solar campaign achieved its primary objective, which was to stop the dangerous anti-consumer proposal, which was funded by the secretive Southern Alliance for Clean Energy political group," Daly said. "Their proposal would have stripped Floridians of basic consumer protections."
Amendment 1 was promoted as a consumer protection effort by placing into the state Constitution existing rules regarding solar power.
But critics contended the measure was deceptively designed to allow "discriminatory charges" to be imposed against rooftop solar users.
The failed ballot language would have said that people who haven't installed solar on their property "are not required to subsidize the costs of backup power and electric grid access to those who do."
"We need more solar in Florida, and we need it to be done in a way that protects consumers --- those who choose solar and those who do not," Suzanne Barr Grant, a Duke Energy spokeswoman, said Wednesday. "Amendment 1 would have made those protections permanent."
While not returning to the amendment route for now, Smith said his coalition intends to focus on ensuring that a separate constitutional amendment approved by voters in August is enacted without changes during the 2017 legislative session.
That measure, which was placed on the primary ballot by state lawmakers, is designed to extend a residential renewable-energy tax break to commercial and industrial properties.
The measure also will exempt for 20 years the assessed value of solar and renewable-energy devices installed on businesses and industrial properties and exempt all renewable-energy equipment from state tangible personal property taxes.
Though approved by nearly 73 percent of primary voters, the measure, known as Amendment 4, still needs the Legislature to enact the changes.
"Clearly Amendment 4 needs to be implemented fully (without) language attached," Smith said. "I would look forward to hopefully having a thoughtful discussion with the utilities about where we go, but if they want to keep the fight going, then, obviously, we've proven we can win."