Woman 'extremely shaken up' after lightning blasts hole in Sarasota home
SARASOTA, Fla. - A line of strong storms gave many in the Bay Area an unwelcome wakeup call early Friday morning, but it was downright terrifying for Matthew St. Aubin and his neighbor, whose house was struck by lightning.
St. Aubin was leaving home when he saw the flash of light at a home four doors down, so he immediately ran to his neighbor to make sure she was OK.
"I come around the corner and see the brightest flash that I've ever seen and it was a loud explosion. I stopped my truck. I couldn't believe what I've seen. I'm looking around, realize the house over to my right, there's smoke starting to come off the roof," St. Aubin told FOX 13 News.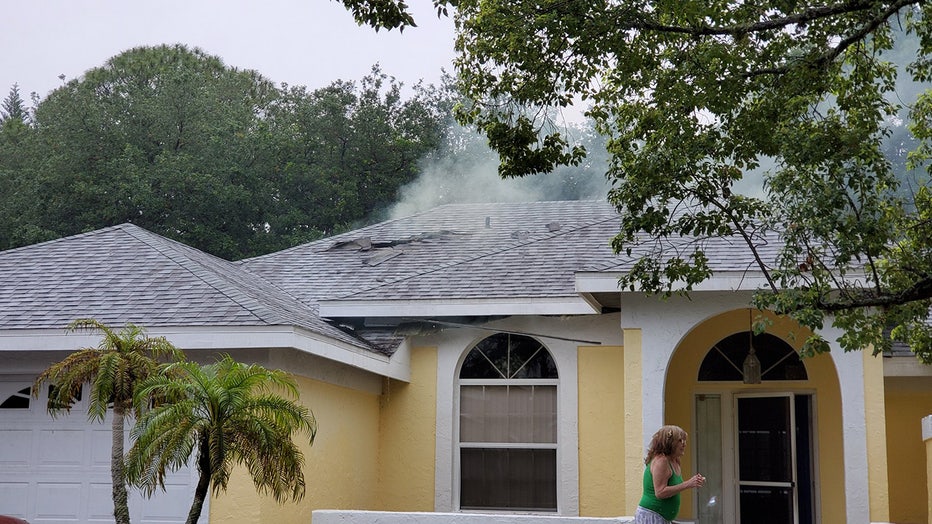 Smoke wafts from the home's roof moments after Friday's lightning strike. Photo courtesy Matthew St. Aubin.
He said his neighbor emerged from her house, confused and covered in debris.
"I told her, I said, 'Look up on your roof.' She turns, she looks, she says, 'Oh my God lightning hit me!'" St. Aubin recalled.
The bolt opened a hole in her roof, traveled through the wall, and blew out the kitchen and patio ceilings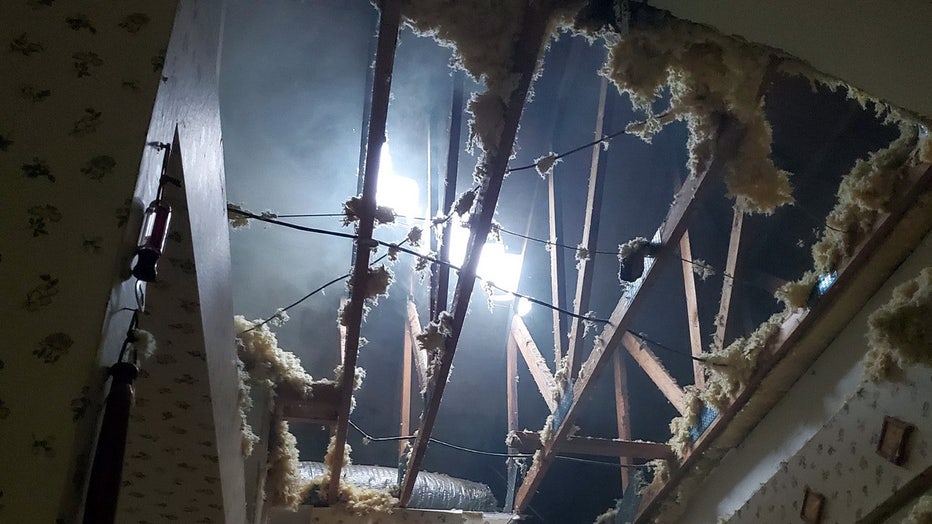 Light shines through the open hole in the roof. Courtesy Matthew St. Aubin.
According to St. Aubin, the woman had been home alone in the kitchen at the time and she told him the lightning only missed her by about 6 feet.
FOX 13's Paul Dellegatto would say "When thunder roars, go indoors," but in this rare case, it doesn't seem to have made a difference.
"It didn't make a difference. It came right down through the wall behind her and could've killed her inside of her own home," St. Aubin pointed out.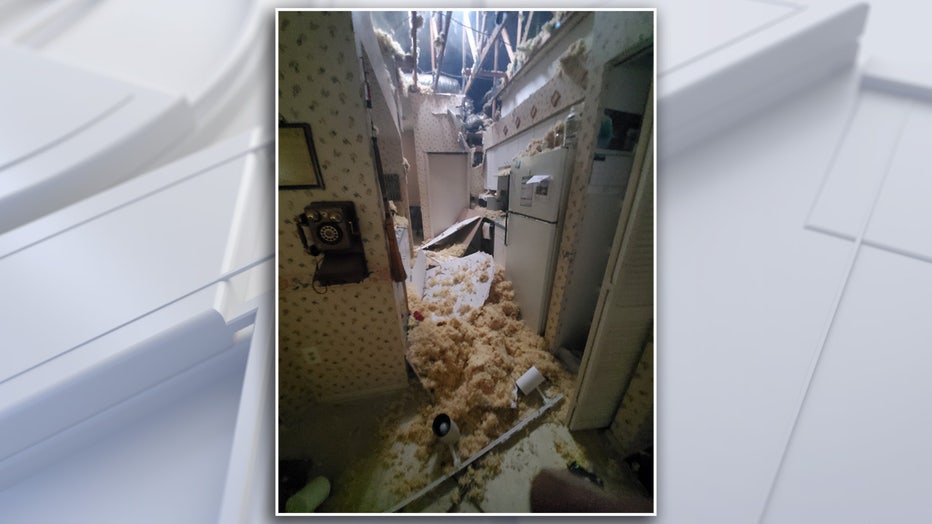 Damage to the kitchen. Photo courtesy Matthew St. Aubin.
St. Aubin's photos from the scene showed significant damage to the ceiling and roof of the home. The whole kitchen ceiling appeared to have been knocked down, raining debris and insulation everywhere.
The blast was so powerful, the whole neighborhood lost internet service.
Sarasota County Fire Rescue arrived to check on the woman and her home. 
Meanwhile, St. Aubin tarped his neighbor's open roof to prevent rain from making things worse.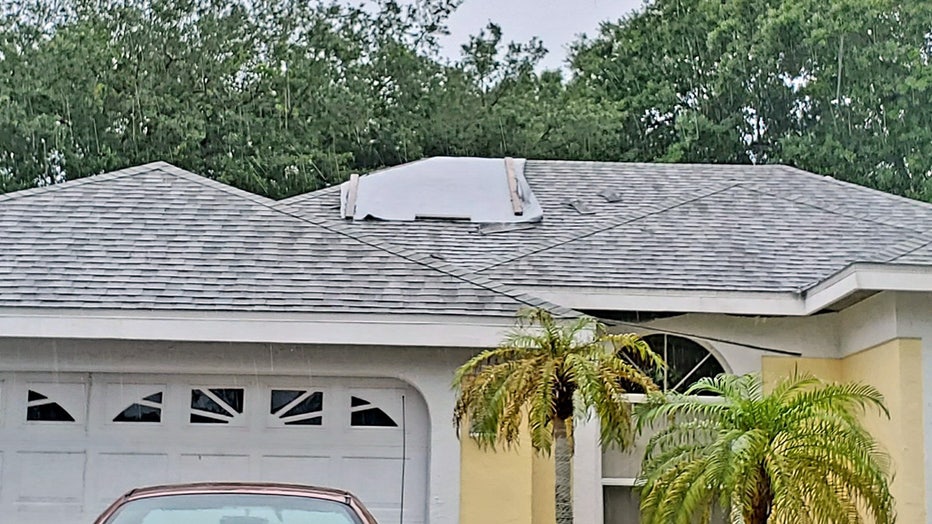 The temporarily-tarped roof. Courtesy Matthew St. Aubin.
"I couldn't leave her uncovered," he added.
Friday morning's storms were the tail end of a cold front that brought severe weather and tornadoes to much of the Southeast over the last few days. Light on-and-off rain is expected to continue through the day.